Suntydt
Bronze Feedback Medal for All Time! 109 Feedbacks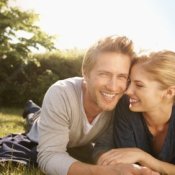 You would be surprised at how many movies/DVDs are available at SwapaDVD.com. You can get rid of old movies you really don't want anymore, and get new ones for the cost of postage (usually $2.05). Nothing like snuggling on a couch with a good movie.
If you can't think of movies you might like (because you have never heard of them), they have different search engines that really do the trick.
By Suntydt from Tazewell, TN

My boyfriend and I go to the movies a lot and it and can cost a lot to go. It gets old renting or going to the movies all the time. There is not much to do. I live in a small town. I need some date ideas. Cheap date ideas. Thank you.
By Mary
Answers
By b1write. (Guest Post)
January 31, 2006
0

found this helpful
There are so many things to do that are free, or almost free. Depending on where you live, you might go to free concerts or lectures at a local college, walk on the beach, be volunteer ushers at a local live theater and then watch the play, send the kids to grandma or a friend and cook dinner together or just be romantic.
And that's just for starters. I think somewhere I saw a book on this. Ask the teens what they do for fun without money. Enjoy!

February 1, 2006
0

found this helpful
Well, my husband and I do a lot of free/cheap stuff. We go to the mall (only good if you have the will the resist), we usually go "play" at Wal-mart...sounds silly, but we bond and I learn all about car stuff and electronics (yea) and we just walk around and talk and laugh.
At a particularly low budget time, we went to the Dollar Store, found some cheap toys to keep us entertained, and subjected the dogs to our silliness. You could also try going to a matinee movie, or enjoy eating out at an inexpensive place. And since it will be spring soon, you could find some art fairs or farmers markets to stroll through...oh, and how about going to antique stores or garage sales? Having a nice breakfast and going out in the morning can sometimes be a nice change from the norm. Good luck and have fun!
By Beentheregal (Guest Post)
February 1, 2006
0

found this helpful
You don't mention children, and you don't say if you ever enjoy a glass of wine...but some Dramatic dates include going to a local bring your own bottle restaurant and ordering just an appetizer, with your own glass (just one) of wine. Get dressed up. Enjoy the candlelight; the ambiance. Make a gourmet picnic and go to a new and scenic spot that your youth group tells you about and you haven't visited. Take a drive to a new place and take pictures of each other as tourists. Take a bus trip to a nearby town that you are unfamiliar with and search out the best pizza place or dollar store for a souvenir for someone special. Go to the library and look for a free video rental of an old movie from the 40's. Come home and dress the part, play the right music, and be seductive.
Go for a walk after the After the Movie. Go to a playground in the evening and swing and seesaw under the stars. Take along a thermos of hot chocolate. Cuddle on a bench and share your dreams under the sky. If there is a Borders in your town, there is usually a speaker or reader appearing on a regular basis (no charge.) Go to listen, share book discoveries, magazine articles of interest, music to listen to together for free. Pretend that you are furnishing one room of the place that you currently live in and window shop for it.Go to a travel agent's and plan an exotic trip by gathering brochures to the places that most intrigue you; talk about your plans together over a coke or coffee while you share the pictures and descriptions.
By Mary (Guest Post)
February 1, 2006
0

found this helpful
How about hiking? It's healthy free and fun. Cross country skiing or snowshoeing in the winter is nearly free. Come home to a hearty crockpot dinner and glass of wine by the fire. If you don't have a fireplace, light candles. Browsing in bookstores is always fun. Second-run movie houses are a great way to see a movie on a bigger screen for cheap. Another thing we like to do is tour open houses in neighborhoods we could never afford. You get great decorating ideas (of course you would go the frugal route with these ideas!) and you can dream. One of our favorite free Saturday night activities is to break out the old favorite albums and CDs (the ones with the lyric sheets) and sing together.
We light candles and my husband plays harmonica. Let yourself have fun and enjoy the music and who cares if you can't sing! Get a chiminea, one of those outdoor fireplaces. They aren't that expensive and you can enjoy many spring, summer and fall evenings outdoors chatting, looking at the stars and relaxing. If you can't do that because you live in an apartment, go out on the balcony, deck or fire escape (if there is one) and hang out & be together. Go to all street fairs. Most have some sort of free live entertainment. Have fun!
By Louise (Guest Post)
February 4, 2006
0

found this helpful
We sometimes go to a large bookstore and browse through the books to see what's new. Sometimes they have entertainment or you can stop at the in store coffee shop for a hot drink of coffee or chai.
Enjoy
By Hook Family (Guest Post)
February 6, 2006
0

found this helpful
I am always looking at the local newspaper (online is free) for local (or semi-local) events. And we get the community flyer for events but they do have a local television station that posts those activities too. And for the occassional fun we go to estate sales or garage sales. :-)

April 26, 2006
0

found this helpful
Picnics (ya gotta eat anyway right?)

April 26, 2006
0

found this helpful
We have gone to the local library---its quiet and relaxing!!! Some libraries have free passes to local museums---great date idea!!!
We do alot of picnics---either I make my own or we share meals from restaurants.
Look into your local paper for fun and cheap ideas. A site I use: www.newspapersonline.com is great when you don't get the paper!!! Have fun!!!
Read More

Answers