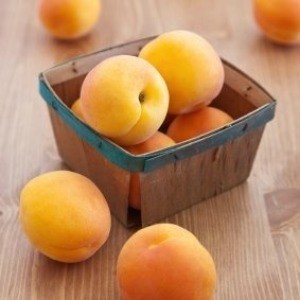 Canning takes some time at harvest but the results prove to be time well spent. If you have never canned before, don't plan to can the whole garden in one day. Harvest of very much takes some time. There is time needed to prepare the food. How many things do you really want to wash, peel, and chop?
The first day of canning, don't plan much. Plan to learn to use the equipment and learn the steps of canning. It isn't hard but it does take time. If you are new to canning, remember there will be lots of boiling water and figure a safe place for the children. First you need a list for the necessary items.
Basic Supplies for Canning
Canner: If you are canning low acid foods, you need a pressure canner. If you are canning high acid foods, you need a big water bath canner. You can use a big stockpot but I would recommend, if you are going to can a lot of food and for a number of years, you get the real canner with the rack and lid it needs. *For apricots, you need the warm water canner.
Accessories: You can find a set of four items in a package at a kitchen store or on the internet which has a pair of tongs, a lid lifter, a wide mouth funnel, and a long non-metal measure for headspace and to cut through your food to break up any air bubbles.
Jars: You need the canning jars. Either Ball or Kerr are proven brands. You will also need the lids and rings to seal your food.
Towel: For the final step, you want a thick towel to fold and put on the counter or table for the jars as they come out of the hot water.
Notes: Canning jars have been around forever. You might find some in an attic or a basement. Make sure the jars don't belong to your great, great grandma. In 1989 there were some new rules and materials that became a part of the mason jar to make for less breakage and safer canning. Also, if you do find old Mason jars, you might want to check e-bay or an antique store, I understand that old Mason jars are going for enough that one should get you a new case of jars.)
Prepare the Canner
Wash the jars in very hot, soapy water. Rinse well and keep warm. If you have a dishwasher, they can be placed in there on a heated cycle until you are ready to fill them. Fill the canner so the water will be 1 inch over the top of the jars. Bring the water to a boil as you prepare apricots.
Canning Apricots
If you are canning apricots as well as other food, can the apricots first. They are an impatient fruit that will ripen very quickly and you want to can them at their best. Apricots need to be firm and have a golden reddish glow about them.
If they are dropped into boiling water for about 30 seconds and then dipped into ice cold water, the skins will simply slide right off.
Cut the apricot in half and take out the pit. Sprinkle with lemon juice to keep the apricot pretty and then make the simple syrup while you drain the apricots. You can use any simple syrup recipe or use 5 3/4 cups of water to 1 1/2 cups of sugar. Bring the syrup to a boil.
Take the drained apricots and add them to the syrup. Cook for 3 minutes.
Scoop the apricots into the jar with the cut side down. Fill the jar and take care there are no air bubbles. After adding water or the boiled syrup, there should be a 1/2 inch headspace. You should wipe the top of the jar and add the lid. You will fill the canner.
The apricots need to be processed for 20 minutes. Be sure to keep the boiling water over the top of the jars.
Note: Apricots are good fruit for dieters. They have a sweetness that takes an edge off hunger.
By Mary

I was given a case of canned poppy seeds and canned apricots, from a friend who knows that I like to cook. But I haven't a clue at what to make with these. What can I use these in?
Laura from Sun Prairie, WI
Answers

Michawn
Bronze Feedback Medal for All Time! 188 Feedbacks
December 6, 2007
0

found this helpful
Oh I LOVE poppy seeds, maybe a candy? You can find a recipe that would use sesame seeds, say for candy and use poppy seeds, or granola bars. Or eat a lot and then don't worry about holidays, but don't take any drugs tests!
Poppy seed bagels are my favorite! How about poppy seed bread, or muffins (don't use almond extract, in my opinion that stuff ruins anything and tastes and smells like outhouse deodorizer!). Have fun!

joan pecsek
Bronze Request Medal for All Time! 66 Requests
December 6, 2007
0

found this helpful
You can find lots of recipes under the following:
solo poppy seed filling
solo canned apricots
By no name today (Guest Post)
December 8, 2007
0

found this helpful
Nut roll recipes can be used with the poppy seeds or apricots substituted. Google nut rolls, poppy seed rolls, or apricot rolls. Some are rolled up in all the dough as a loaf, and some are made rolled up as cookies. Delicious!
There is a name "kolatchie" I know it is spelled wrong, but they are the wedge shaped filled with filling rolled up cookies, like a crescent roll.
By John (Guest Post)
December 10, 2007
0

found this helpful
USE THE APRICOTS TO MAKE A DELICIOUS PIE. JUST USE PEACH PIE RECIPE, BUT WITH APRICOTS INSTEAD OF PEACHES.
Answer

this Question