Browse
Recent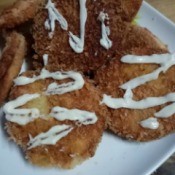 Cheese RoundwichesGoing out on a pool party can be very exhausting especially if there are kids. So, we set up an inflatable and celebrated Easter Sunday at home instead. I made sandwiches for the kids to enjoy.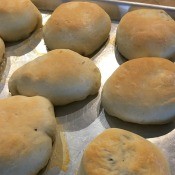 Krautburgers (German Hot Pocket)I grew up in northern Colorado among many people of German descent. This was a popular dish served at my school cafeteria. Krautburgers are a traditional food eaten by people of German Russian descent. Germans who had emigrated to Russia from Germany and then, at the turn of the 20th century, emigrated to Colorado's sugar beet fields are the inventors of this German "hot pocket." Working hard all day in the fields meant lunch was eaten on the job, and the humble Krautburger wrapped up all the necessary food groups to keep a worker on his or her feet. It has become a family favorite!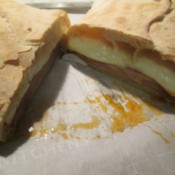 StromboliThis recipe is like a pocket stuffed pizza, but better! You can change up the meats in this recipe or make it vegan also. It's great for lunch, dinner, and box meals. It is often a winner at football get togethers at home. The dough for this recipe will make 3 strombolis. You can cut into 1/3 and freeze the rest for up to a month, or put in your refrigerator for up to 1 week.


Advertisement