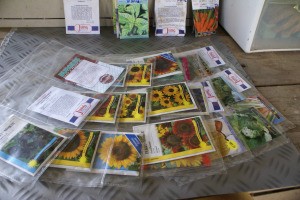 I hate having all those seed packets that are always falling over, spilling the seeds, getting yucky and hard-to-read. So to fix that dilemma I searched my house for ways to store them.
First, I used a box. But that didn't work out so well because I had to flip through them to find what I wanted or when I needed some information from the packet envelope. Plus, the packets got a bit ooky from the dirt on my hands from planting and I hate dry dirt on things I have to touch later. blagh!
Second, I used a plastic bin drawer and placed dividers inside to hold the packets up. But I still had to flip through those ooky packets to find what I was looking for. Thus began the search around the house, barn, craft room, drawers, cabinets, etc. to find something better. And, voila!
In the bottom drawer in the bathroom (don't ask why they were in there, I really have no idea) was a large stack of photo album photo pocket pages. Each page had 3 pockets that were the perfect size for my seed packets! Woohoo! Problem solved!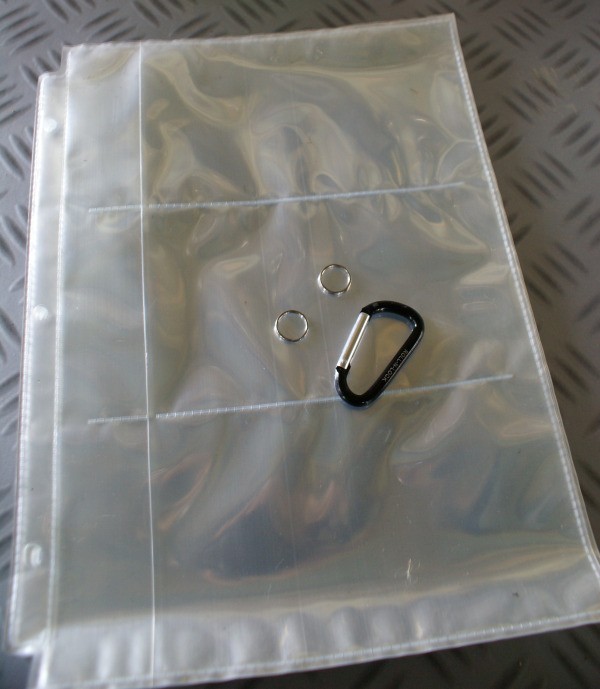 These plastic pocket sheets allow me to place a packet of seeds in each pocket and I can see, quite clearly, both the front and the back so that if I need any information it's easily visible. And most importantly, I don't have to touch those ooky packets!
I also dug through hubby's desk drawer and found 2 very small key rings, and a clip. The key rings I used to hold the pages together, one on each end and the clip in the center. The clip being large enough to hang the pages of seed packets from a nail in my garden shed, keeping the seed packets clean, visible, and close by. I had considered a notebook to store the pages in, but I didn't have an extra one, plus these pages are larger than the standard notebook, making it impossible for standing it upright.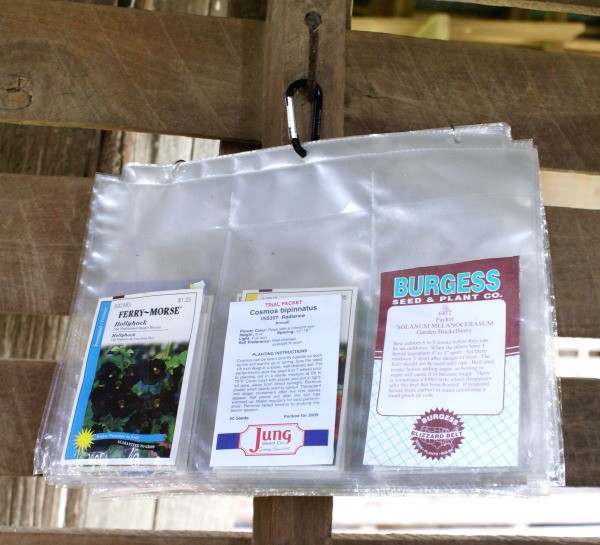 By Viktorija from Edmonton, KY
Read More

Comments

likekinds
Gold Post Medal for All Time! 523 Posts
I try to keep my seeds handy and in order. I've never been able to do just that. I have paper bags of seeds. I have jars of seed, lots of baby food jars from when I raised a robin.
There are large plastic bags and more. The only ones I've managed to corral are the smaller seed. I have hundreds of packs of them.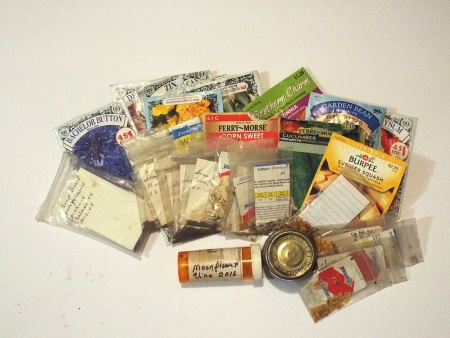 Read More...