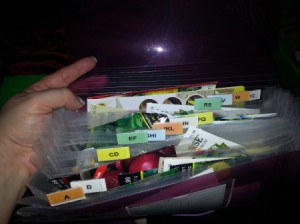 When I buy seeds for the garden they tend to get misplaced or make a mess. I found an easy storage solution that organizes them and makes them easy to grab and head off to the garden. I use a couple plastic coupon file organizers for storage of commercial seed packages. You can find them for as cheap as a dollar at the dollar store.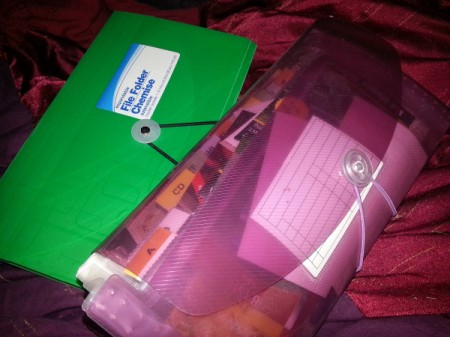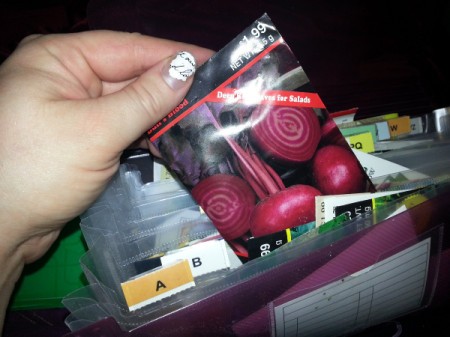 First I separate the seed packets into two groups, those that can only be directly planted in the garden and those that can be sprouted ahead of time in seed trays. I use two organizers, one for each group. I put them into each coupon file folder alphabetically which makes them very easy to find and keeps them in a nice dry, dark place.

I only get the coupon organizers that have a rubber band closure as some seed packages (like corn, beans, and peas) can cause the coupon books to get pretty fat. The rubber band makes it easy to open and close even with garden gloves on. Even when they get really fat the rubber band still allows it to close.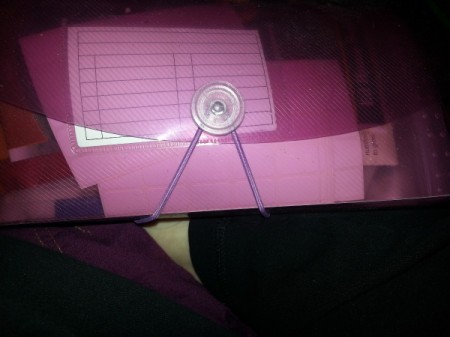 I make sure to buy plastic coupon organizers, so that they are easy to wipe off if they get soil on them from the garden. Using an organizer also helps keep the seed packs from blowing away on windy days and spilling seeds where you don't want them. I use either masking tape or small price tag stickers (from the office store) to reseal the seed packets for later use. I put the pages of stickers in the coupon organizer too so I don't have to search for those either!