March 4, 2011
12

found this helpful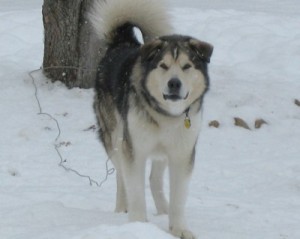 For inexpensive and definitely more healthy dog treats, try feeding your dog broccoli and carrot slices. My dog absolutely loves them! He thinks that he is a real good dog when he gets these. He also enjoys bananas, apple slices, and peach slices. They're a lot better than store bought treats.
By Marlies from Fairmont, WV
This is for all of you pet owners. For the past six days, I have been nursing a dog back to health, and I'm still not quite certain that she will make it.
Every morning, the dogs would bark, and my husband would give them either a "fake bacon treat," or a "fake t-bone" treat. (name brand.)
Suddenly one of the girls started vomiting. She'd been kind of lethargic for a couple of weeks. She kept vomiting all day. I don't know how many times she vomited, and she vomited close to midnight.
We took her to the vet, and he gave her subcutaneous fluid injections, an anti-vomit shot that made her scream like I thought she was going to die, and then he gave me a prescription diet can of food to feed her over several days (she's a toy breed.) Plus, she's on anti-vomit pills all this time.
Our vet's prognosis is that she was getting brand name treats that have too much fat in them, and it's all unregulated by the government. Nobody knows from batch to batch how much fat is in these treats, and if I hadn't taken her to the vet, she would have died.
She's still not quite okay, but she did pass a good stool today, finally, after 5 days, and terrible diarrhea.
I just got a clue from someone on the internet that good dog food companies have been bought up by bigger major companies, and that another food is going to be changing it's "formula." Watch out for sick pets.
I've figured out what's happening, and it isn't nice. If you really love your pet, learn how to feed them at home, instead of this junk that people are selling off as pet foods. Chicken heads, feathers, everything else we won't eat, including cancerous cattle are going into pet foods.
If you had to sit up day and night with little or no sleep for 6 days because of commercial dog food that made a dog sick, and have to pay a huge vet bill, you'd be with me on this.
I care, and I hope all your pets are safe and sound.
By Carol Rodriguez from South Bend, IN
May 16, 2012
0

found this helpful
What natural treats do dogs love? veggies, etc.?
By Aaron
Answers
May 17, 2012
0

found this helpful
Dogs/puppies like just about all foods. However, some foods can be toxic to pets, including grapes, raisins, tea, alcohol, garlic, onions, avocados, salt, and chocolate. Call the Animal Poison Control Center at (888) 426-4435 or your veterinarian right away if you think your pup has eaten something dangerous.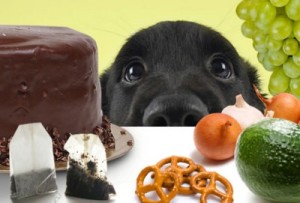 May 17, 2012
0

found this helpful
My vet told me to steam carrots (you can use a little butter and a sprinkle of Cinnamon if they are picky). It is good for overweight dogs as it is high in fiber and they feel full longer.
May 25, 2012
0

found this helpful
My dogs like chopped fruit. I chop apples, bananas, watermelon and pears up into very fine pieces. I peel the skin off & remove all pits (so they won't choke).
I limit the amount to 1/4 a day - they lap it up.
Answer

this Question

...