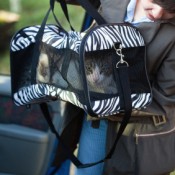 I had new dog tags made for all my dogs with our cell phone numbers and also my mother-in-law's phone number. I also contacted the microchip company where all our dogs and cats were registered and updated their files with our new address before the actual drive.
At the time, we had 4 dogs and 2 cats. One of our dogs did not travel well and was known to throw up within 10 minutes of being in the car. I worked with her a little each day, getting her in and out of the car and some afternoons just sitting in the driveway with her. On moving day, I gave her Benadryl and for the most part she slept.
Once we reached our new home, the first thing I did was put our cats in one room with their litter box, dishes, food, water, toys, and beds. This way while we were moving in, there was no way for them to escape through open doors. I also put a sign on the door that stated that the door to this one room was not to be opened except by me.
All our furry children survived the move and adjusted well to their new surroundings.
By CPJ from Madison, AL

I am moving from the Oregon coast to the Jersey Shore. I have two elderly cats (18 years old) that don't like the car. I moved them 10 years ago, and had non stop meowing for a thousand miles.
One of the cats never regained her voice. Is there a way to make this less stressful, or is there a way to ship them? I don't want to drug them for a week.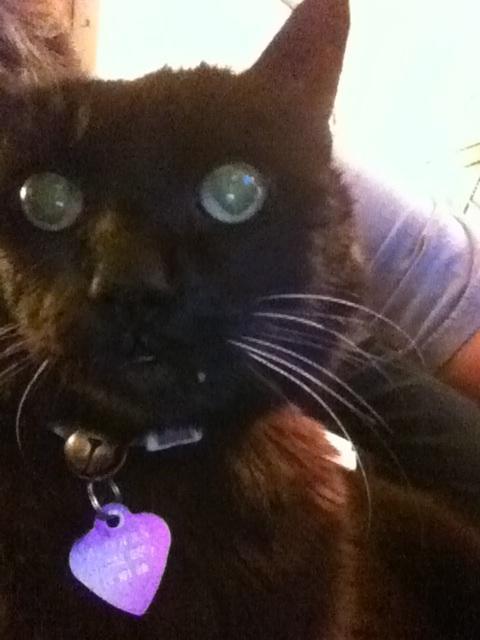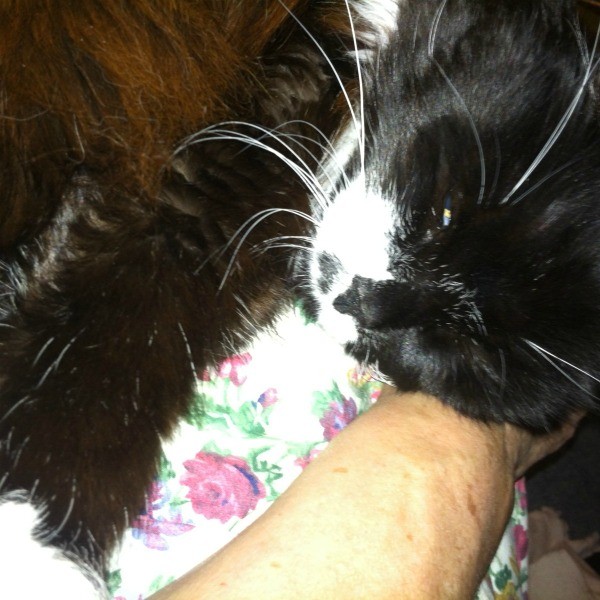 By Lisa
Answers

Lizzyanny
Bronze Feedback Medal for All Time! 226 Feedbacks
June 26, 2014
0

found this helpful
Have you tried covering the crates when you travel with them? I have a special vinyl crate cover that keeps out the wind and rain. But it also keeps the cat very calm and really reduces stress.
I think he feels like he is in a dark (safe) cave. I saw this cover demonstrated by a group that traps and rehomes feral cats. They said it works like a charm and it has.

July 2, 2014
0

found this helpful
I also moved cross country with an older cat which was very traumatic for her. I now use a "cat bag" and have given the crate away. My cats (3) love them. It keeps them safe and they all feel very safe in them. Plus I can pet them as I drive and feed them treats from my hands which soothes them. You can find them on Ebay along with the cat carriers or I believe you can google them and go straight to the website to see them. They also have videos of them on UTube. Good luck.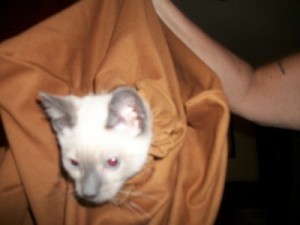 Stella
Silver Post Medal for All Time! 254 Posts
August 26, 2014
0

found this helpful
Hi Lisa, Here is some feedback we got on Facebook, I hope it helps:
Ellen- Put them in a carrier with food and water or let them sleep in the back seat if they'll do it.
August 20 at 12:00am · Like
Susie - Pay a visit to your Vet. Ask him/her for advice & if the cats are healthy enough to be medicated with something to keep them calm.
August 20 at 12:20am · Like
Shirley - I was going to say the same thing as Susie
August 20 at 12:57am · Like
Elaine - be very careful with sedation at that age,,make them comfortable in a very large carrier and cover the carrier over. The darkness might help to calm them. Don't let them loose in the car. As when you stop and open the car door they could escape and you'll probably never get the back. This happens a lot when people don't keep their animals in a carrier while traveling.
Answer

this Question