Saving Money on Hotels
Solutions
Share on ThriftyFunThis guide contains the following solutions. Have something to add? Please share your solution!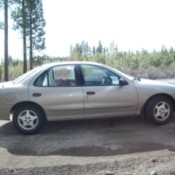 By checking in later in the day, you lose money. Most venues require you check out by 11am but you can check in by 2pm. That means you pay for a stay of 21 hours in just about every hotel/motel you stay in.
So, if you check in at 11pm and pay for that 21 hours but only stay 12, you are losing 9 hours. If your room was $60.00 that is $2.85 per hour for that 9 hours, or $25.65. Take advantage of the money you save, wear and tear on your back, family, kids, pets and car and stay the full 21 hours. Even if you arrive a bit later, you will arrive with a better attitude because you got more rest and spent your dollars wiser.
I do this whenever I can, and it's saved me in more ways than I can say. During my trip across country in April of 2011, I would sleep in the car enough to drive safe, then check in at 2pm the next day, trading off as it were. That extra 9 hours was worth it, and since I paid for it anyway, felt I was spending my money wisely.
By Sandi/Poor But Proud from Salem, OR
Upon checking out of our hotel I noticed that they had charged us $1.50 plus tax a day for use of the safe in our room. I told the clerk that we had never used the safe and he said, "We can't tell if the safe has been used or not so we assume it has unless we're told otherwise." We saved $6.36 from our bill, more than enough to cover the tolls on the way home.
Source: Yankee frugalness
By Karen from NH
Finding an affordable hotel room can be a hassle, but with these tips it can be much easier. This post will focus on IHG hotels, as I work for an IHG brand hotel but most tips should work in general.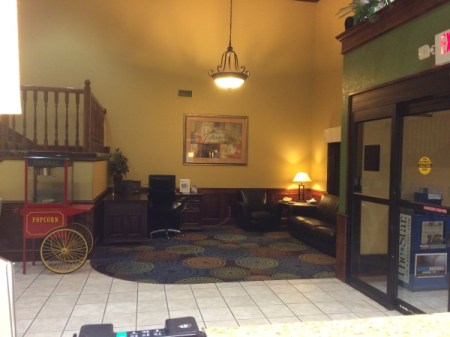 The first thing you can do to secure a lower rate is to never use sites like Expedia, Hotels.com, or Priceline. I see these types of reservations often, and the rate you pay to these companies is often higher than the original rate. Instead, book directly with the hotel you plan to stay with, and book in advance!
Booking in advance ensures that you will be able to get a room for your desired days, and you can take advantage of advanced booking rates. Advanced booking means you pay the total when you create the reservation instead of upon check in. These rates are usually 10-20% lower than usual rates.
Another tip to get lower rates is to ask if the hotel you're staying with offers discounts for members of AAA, AARP, IHG Rewards and other clubs you are a member of. Many times lower rates are available if you can show a card.
If a member of your family has military affiliation and is traveling with you, they can show their government ID and get an incredible discount. This discount can be up to 30% off the rate of a room! Those with military ID who are traveling for work may also receive tax exemption if they give their base/post/fort affiliation.
Finally, take advantage of rewards programs such as the IHG Rewards program. Members earn points for each stay and can cash them in for things such as free nights, airline miles, gift cards, movies and other entertainment, or they can be donated to a charity of your choosing.
Call both the hotel directly as well as their 800 number after checking rates online. I got a cheaper rate at a LaQuinta in Austin by calling their reservation 800 number.
Also, I built up points by staying at LaQuinta where ever I go. Got a free night one time and paid $15.00 another time for a room that was selling for $93.00, because of points. If possible, it pays to stay at the same hotel establishments. Loyalty seems to pay off.
I haven't found any cheaper rates at the websites like Priceline, etc. When finding rates online, keep in mind that looking for cheapest rate does not always get you the cheapest rate, if you are a senior. So check both ways.
By Betty from Lubbock, TX
November 14, 2005
0

found this helpful
We need to book a hotel room to go and visit my mother-in-law over the holidays because she lives in senior housing and cannot have overnight guests.
I looked up the hotel rate on Expedia.com. I then called the hotel directly and asked them if they could beat the online price. I saved $30 a night for two nights. This particular hotel has suites with a full kitchen, a separate bedroom, two TVs and a pull couch for another bed.
We can cook our own meals. We can book one hotel suite for 5 people, instead of two rooms for 5 people in our family (two adults and three teenagers). In addition, this hotel serves a very good complimentary buffet breakfast (muffins, cereal, biscuits and gravy, scrambled eggs, waffles, toast, coffee, juice, sausages, etc.). With our family, this is a bargain indeed.
We can bring our dog for an extra charge of $50, which is a better rate than a kennel and our old dog is much happier.
That is my tip. Although it is not the cheapest way to go, we saved $60 on our hotel room, get a free breakfast for essentially 5 adults, and pay a cheaper rate than a kennel.
By Cindy from Wyoming, MI
Related Content