Finding an affordable hotel room can be a hassle, but with these tips it can be much easier. This post will focus on IHG hotels, as I work for an IHG brand hotel but most tips should work in general.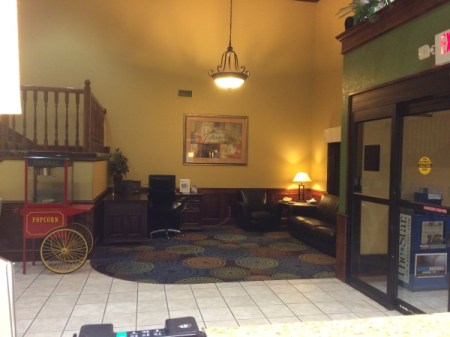 The first thing you can do to secure a lower rate is to never use sites like Expedia, Hotels.com, or Priceline. I see these types of reservations often, and the rate you pay to these companies is often higher than the original rate. Instead, book directly with the hotel you plan to stay with, and book in advance!
Booking in advance ensures that you will be able to get a room for your desired days, and you can take advantage of advanced booking rates. Advanced booking means you pay the total when you create the reservation instead of upon check in. These rates are usually 10-20% lower than usual rates.
Another tip to get lower rates is to ask if the hotel you're staying with offers discounts for members of AAA, AARP, IHG Rewards and other clubs you are a member of. Many times lower rates are available if you can show a card.
If a member of your family has military affiliation and is traveling with you, they can show their government ID and get an incredible discount. This discount can be up to 30% off the rate of a room! Those with military ID who are traveling for work may also receive tax exemption if they give their base/post/fort affiliation.
Finally, take advantage of rewards programs such as the IHG Rewards program. Members earn points for each stay and can cash them in for things such as free nights, airline miles, gift cards, movies and other entertainment, or they can be donated to a charity of your choosing.