Kokoa Girl is 3 (21 in doggie years) and is an American Staffordshire Terrier.
She was brought to us at 4 months old from a mutual party who knew the owners and thought that Kokoa Girl was being neglected. She is now 3 years old.
She likes to chase Kittys, play in the snow and in the summer time she loves to splash in the water, chase kittys, shred her toys, scare people (not really), play with the neighbor boy. Did we mention she likes to chase kittys?
Do you have anything else to share about your pet? Kokoa Girl is the most lovable, energetic spoiled little girl we've ever had. People are intimidated and think she's a bully girl when they come to our house. After seconds she's already given them sloppy kisses and showed them where all the toys are. She loves to play hard but nappy time she's ready to lay on mommy's lap. Mommy don't have the heart to tell her she's not a lap dog. So what if she's 70 pounds.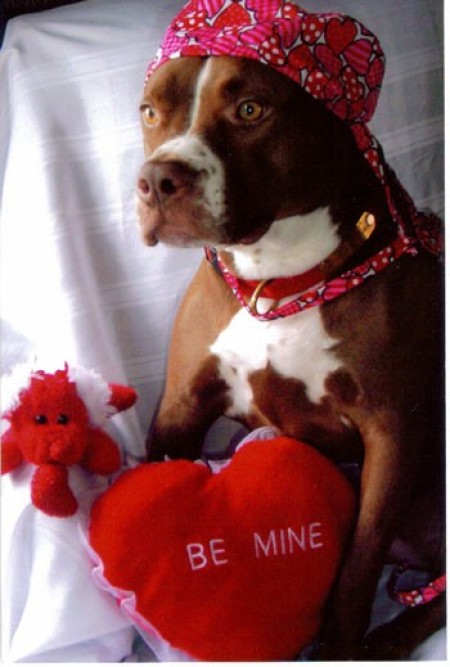 By Diana Harder from Newark, NY
Editor's Note: The beautiful Kokoa Girl was a photo prize winner last year. To see the previous entry go to: http://www.thriftyfun.com/tf747350.tip.html