June 25, 2008
0

found this helpful
I have a sister in law who has really bad skin allergies as well as nasal and eyes. Her doctor told her to place a dry towel in a load of clothing in the dryer and it will soften the clothes without the fragrance and skin irritation.
June 26, 2008
0

found this helpful
I also dilute my fabric softener. I have saved alot of money by doing this and notice no change in my clothing. It works well for me. Fabric softener can be expensive if you do laundry often. I had saved a couple of the 2 liter bottles for something else, but decided to use them to dilute my 1 liter bottle of softener.
So I just divide the 1 liter bottle by pouring 1/2 into each 2 liter bottle and fill each bottle to the top with water and viola! I have 4 liters of softener and it lasts me for a long time. Vinegar is a good cheap alternative as well. To remove the spots from your clothes, try to wash your clothes with similiar fabrics and colors so they wont bleed or fade into one another.
By Sherrie (Guest Post)
June 26, 2008
0

found this helpful
I have found that white vinegar works just as well as fabric softener If you have a spot to put softener in your washer at the beginning of your wash cycle just add the vinegar instead. If not just put it in the rinse cycle. The vinegar not only softens your clothes it also helps with odors. I won't use anything else. It only cost pennies per load.
June 27, 2008
0

found this helpful
This doesn't answer the question, but I think using the dryer sheets is cheaper than the liquid. I've been paranoid about using liquid fabric softener ever since I heard some years ago that it makes clothing less flame retardant.
I buy the sheets at the dollar store. I wonder if maybe they could even be used more than once, or if their functionality is used up in one load. My main reason for using them is to avoid static cling -- I hate folding stuff that sticks to everything else.
By Kathy DiNapoli Brick, NJ (Guest Post)
July 31, 2008
0

found this helpful
Using an old washcloth soaked in fabric softener really does work!! I buy a gallon of the store brand pink stuff, the only kind they had when I was a kid. I put some on the cloth just before I put it in the dryer though. I didn't realize it would last so long if you let it dry I'm going to have to try that! Those dryer sheets are ridiculously expensive!
By Kathy (Guest Post)
August 8, 2008
0

found this helpful
It's not "home made', but it has solved my "static cling" problems. Spent the $ for those spiked rubber balls - they look porcupiney, but the spikes are gentler. No fabric softener sheets since! They come in sets of 2 and they help to dry those large items that can clump together, also have made drying down-filled jackets a one time process, instead of 2 or 3 times as before.
They can now be purchased at Wal Mart & Target stores. I don't like the artificial scents of fabric softeners - fresh air is my favorite and is used whenever possible.
By wyrdwoman (Guest Post)
August 17, 2008
0

found this helpful
When I stopped using fabric softener I found that eventually I had no need for it. I have stopped using any dry or wet softener for decades now and have very little static (once or twice a year). My clothes are always soft unless I hang them to dry then they soften with a bit of agitation. My son is asthmatic and the respirologist firmly suggested these products can be quite damaging to asthmatics. I actually stopped using them before this recommendation. I read a consumer reports comparison of brands that encouraged using half the amount recommended by the manufacturer only once every every 10 loads I think this was almost thirty years ago. Once the chemicals are out of the clothing the static is gone except for the odd occasion.
By huberhouse1886 (Guest Post)
November 12, 2008
0

found this helpful
Read this link http://www.ehow ampaign=yssp_art
3 cups vinegar
2 cups Hair Conditioner
6 cups water (I used distilled from my de-humidifier
mix and use as normal
Throw in an aluminium foil ball for static. The Blue Dryer Balls don't work for me.
By chicnation (Guest Post)
February 11, 2009
0

found this helpful
As an old "granola" with teenagers and a messy hubby and dog. The simplest solution I've found is using homemade laundry detergent (there are a million recipes online using 3 basic ingredients) with a distilled white vinegar in the rinse cycle (by either using it in your machine chamber or a downy ball). And line-drying as much as possible. I'm not an ironer, so I'm really careful about how I hang things to dry. The results are amazing and so very simple! Leaving time for the really important things in life :)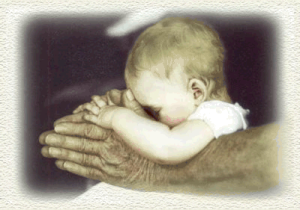 May 22, 2009
0

found this helpful
I started using cheap hair conditioner, the kind you can get for $1 for a large bottle, and putting about 2 good squirts in the fabric softener dispenser. It works pretty good, if you like a little scent.
May 28, 2009
0

found this helpful
For years I have made my own sheets by using small wash clothes or rags and poured a small amount (1/4 cup) of liquid softener into a jar added water (almost fill jar) and then added rags to fill to top, make sure lid is tight turn over so all the liquid soaks even the top. Take one out for each load to dry and when all have been used - redo- no need to wash the rags as they are only used for softener.
July 17, 2009
0

found this helpful
Go here for great homemade laundry detergent from local tv newscast about saving money ideas - read all the comments & see the video for more information. http://www.wthr y.asp?s=10723579 Or, go to www.wthr.com, scroll down to pink piggy bank picture for Saving Your Money, click on it, then on that page choose "news link: soap lady saves money with detergent" or just type in "soap lady" in their search box.
I made a batch yesterday, used it on 3 loads this morning. It removed even grease with no pre-spot treatment. I figured a very detailed comparison to the liquid laundry detergent I was using and found that I can wash a large load for 1 cent per load with this, compared to 34 cents per load for what I was using. Her idea for using fabric softener is good, also, with the diluted solution and the sponges.
August 13, 2009
0

found this helpful
When clothes in the dryer are almost dry, throw in a wet sock to guard against static cling.
August 13, 2009
0

found this helpful
I like the convenience of using the dryer sheets and they eliminate static cling in synthetics. I cut each sheet into 4 pieces and I buy store brand dryer sheets. I buy them when a box of 40 sheets sells for around $1. I get 160 uses out of one box.
If you find cutting the sheets into quarters doesn't give you enough softening, try cutting a sheet into thirds. Using a half sheet is ultra-softening to me and is still cheap. I think the liquid softeners are more costly and I don't like lifting those heavy bottles.
October 29, 2009
2

found this helpful
Purchase a large bottle of your favorite fabric softner; say for maybe 3 dollars. Then pour into a fine mist bottle, mist 3-6 mists inside of the dryer before adding wet clothes. This provides for the best smelling clothes ever, no dryer sheets to look for and so on the cheap. There are six in my family, one bottle will last 3 or 4 months or more or so. Never had any problems with this and have been doing this for 6-9 years.