My girls were creating little foam crafts the other day that had a loop around them. I saw them put one on an old bottle of cologne that was sitting on a shelf. I thought what a cute way to present a present of cologne.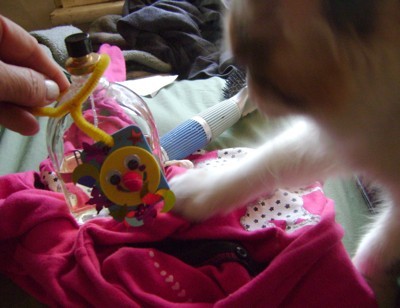 The craft uses foam, glue, pipe cleaners, stars, eyes, and other glue on things. Walmart sells a huge container of all these types of things so you don't have to buy them all separately. The girls have actually enjoyed this more than other "one activity" crafts you can buy. I still have a little kit of beads that was never opened.
Here are some photos of what I am going to put on the gift package for a bottle of cologne. Then when my husband opens it, he can put the decoration on the door of his room or on the bottle itself. It is so cute!
By Robyn Fed from Hampton, TN