By guest (Guest Post)
November 30, 2006
0

found this helpful
Top Comment
I cant say enough good things about SHARE. It is for everyone regardless of their income. The food is good, generous and nutritious. You pay for it, but get far more than you would in the grocery store for that amount of money especially around holiday time. IN my area a college administrator, a college professor, and a church secretary all partake in the benefits of this program. I heartily recommend it.
I did a Google search under SHARE food program for my state.
warm regards,
Carol in PA
November 30, 2006
0

found this helpful
I DON'T THINK SARA MEANS TO BE INSENITIVE TO ANYONE AND EVERYONE REALIZES THAT NO 2 STORIES ARE EVER THE SAME BUT ONE DOESN'T NEED TO TAKE THIS POST PERSONAL EITHER.SHE WAS JUST TRYING TO HELP.IF YOU HAVE OLDER CHILDREN THEN YOU MIGHT TAKE HER ADVISE AND CHECK WITH LOCAL CHURCHES AND THE TOWNSHIP SUPERVISOR.
I JUST RECENTLY CAME ACROSS A GREAT SITE
WWW.FREECYCLE.ORG PEOPLE GIVE AWAY STUFF OR YOU CAN ASK FOR A SPECIFIC ITEM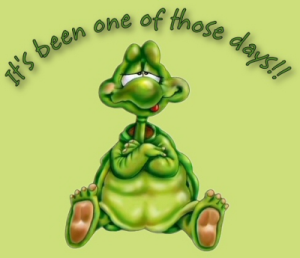 By guest (Guest Post)
August 29, 2007
0

found this helpful
I agree that share is a generous deal.
The food is better than I could afford otherwise. The food is very fresh and of top quality.
December 20, 2007
0

found this helpful
IM A SINGLE MOTHER OF A SON WHOS 8 YEARS OLD AND MONEY IS SO TIGHT RIGHT NOW THAT I DONT HAVE THE MEANS TO GET HIM A CHRISTMAS GIFT, CAN I GET SOME LISTINGS OF CHARITIES IN THE ANAHEIM/SANTA ANA CALIFORNIA AREAS THAT MIGHT BE ABLE TO ASSIST ME?
By guest (Guest Post)
December 20, 2007
0

found this helpful
None of the charities can help anymore people I was with out electricity for 2 weeks and went to over 50 places and was turned away.
By guest (Guest Post)
October 24, 2008
0

found this helpful
I was wondering if mystery4life is helping out with Christmas this year? If not does anyone know of any help for Christmas?
By guest (Guest Post)
November 10, 2008
0

found this helpful
I would like to give feedback to those who keep saying "go to the salvation army" or to the "red cross". Unless you are in this position and know what is going on, then you need to know that a lot of these agencies don't have the program due to lack of donations. The demand is EXTREMELY higher than usual.
By guest (Guest Post)
December 5, 2008
0

found this helpful
For all people who are saying call the Salvation Army, Good Luck cause I can't even get in touch with them nor or they accepting people who need help with gifts for their kids unless your homeless or fostering kids and Angle Tree is mainly for kids who's parents are in prison. All churches I call either will not call back or is stopped accepting applications here in Georgia. Now What?
November 23, 2010
0

found this helpful
I agree with the posters on share/angel ministries. I know that ours will do a Christmas dinner package for $25 that includes a turkey, a pie, vegetables, etc. Food stamps/SNAP are accepted at share/Angel ministries. So it doesn't hurt to check out the share/angel ministries site.
For those who can't get help with gifts and decorations, Go to thrift shops, dollar stores for items and always look at thrifty fun for good money saving gift ideas. Craigs list also has a free section on their site.
October 24, 2011
0

found this helpful
You could also try your local fire dept. they always have things for kids big and small for Christmas in every area. All the larger churches and a lot of the small ones will take on the task for you if you'll just ask. Don't be afraid to ask, just call and ask what they can do to help and tell them of your situation. Caring usually starts with the needy person telling someone who cares.