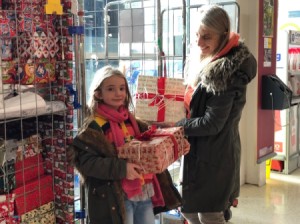 A lot of people look for assistance at the holidays. Traditional holiday meals can be expensive and you may be hosting friends or family. Children's gifts can seriously stretch the budget as well.
Here on ThriftyFun, we get a lot of requests for direct assistance which we just don't have the resources to provide. The good news is that in almost all areas of the country, assistance is available. Search for "Christmas Charities" and you will see a series of posts we've done with resources specific to each state.
However, most local agencies and churches offer assistance to families that are already enrolled by November. If you think you might need assistance this year, please reach out to your local agencies as soon as possible. If you wait until the week before Thanksgiving or Christmas, it is often too late.
Programs like Toys for Toys often require that you are already enrolled in a state or federal assistance program like WIC, Head Start, or you get free or reduced lunches. Contacting your local agency will help you get started. Here's information about WIC:
The YWCA is a great resource in many areas as well. They provide direct assistance in some areas or can refer you to local programs.

Sites like Ample Harvest can help you find local community pantries or food banks, which can help with food for the holidays and connect you to other assistance.

Local churches are also a good resource. They host giving trees, food and clothing drives, free holiday meals, and holiday bazaars where you can purchase inexpensive arts and crafts.
Remember that the most memorable part of the holidays is being together with family and friends. A gathering can be made special without overspending on food, decorations, and gifts. Treasure the time you have together.