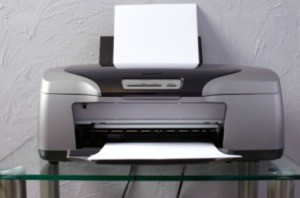 I have a Kodak Printer that has the scanner and copier. I had a paper jam in it and we got it out. Now when you turn it on all it says on the computer is it has a paper jam. It does not.
My question is, is there a reset button for these things? I paid a lot of money for this thing and we can't even use it. All that came with the printer was how to hook it to the computer, it doesn't say any thing about trouble shooting or anything like that. Please help. Thanks
By Jimmie from Linwood, NC
Answers
March 13, 2010
0

found this helpful
I have the same printer and mine does that too. Kodak told me to unplug the back of it for about 2 minutes, then plug it back in. I've gotten jams several times and this has always worked for me.
Good luck!
March 14, 2010
0

found this helpful
I wish I had thought of that a couple weeks ago. I had a Lexmark that did the same thing. I had one paper jam that we got out and then two sheets of paper it happened again, only this time when we got it out a tiny little piece of paper tore off in an area where we couldn't see it. I followed the online directions for paper jams that were so far down that they couldn't be reached.
I did that several times and basically the directions said the jam would be spit out, but that didn't happen. I was in the process of printing out several hundred sheets of family tree stuff for an elderly aunt(even more elderly than me) and didn't want to forget where I left off, so I called WalMart to see what they had and then sent my developmentally disabled adult daughter with a note and money, in a cab to get a new one. Electronic stuff can be the "pits" at times. lol
March 14, 2010
0

found this helpful
The suggestions you have already received probably will solve the problem, but just in case, check to be sure there isn't a tiny piece of paper still in the printer. Sometimes the smallest shred that has broken off the jammed one will cause a problem. Good luck. It is a frustrating issue!
March 14, 2010
0

found this helpful
Looking for cartridges for HP Deskjet F380 at reasonable prices.Colour or black. Thanks
Read More

Answers