A friend had this tiny sprig in a pot and I asked him what it was. He said, "A green rose. You want it, take it!"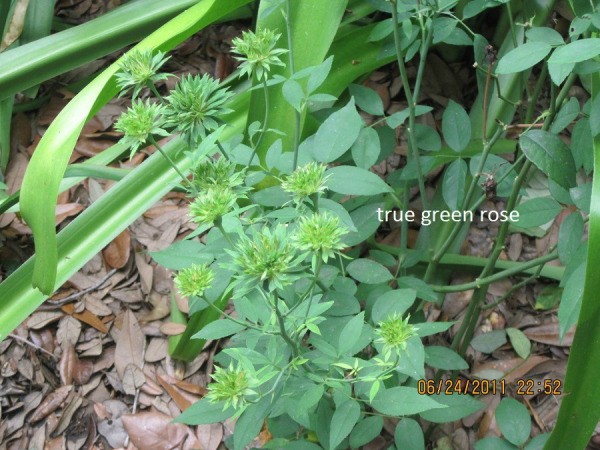 I took it and when it was 9 inches high I got to see my first real green rose bloom. In itself, it is beautiful. It's easy to care for, can take more shade, seems to do well almost anywhere and it has been here for about a year. I have trimmed it back this year two times since March, when it had its first blooms.
It is easy to root and grows on its own root system. Everybody just loves the pretty little green roses that last for about two weeks. By then, new ones are opening.
By gbk from South Georgia, GA