A few years ago, my family drove from Portland, OR to Crater Lake. As my boys can't get enough of volcanoes, we stopped at the Newberry Volcanic Monument on the way there. Of course, we took lots of pictures.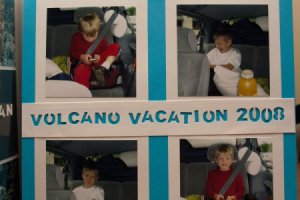 When looking for a theme for this scrapbook, I was inspired by some letter punches that I had borrowed from my friend, Stephanie. Some letters didn't punch as well as I would have liked but I had a lot of fun figuring out how to use the punches in different ways.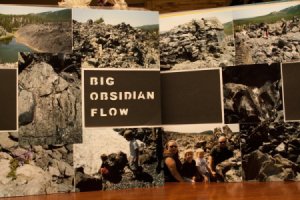 Sometimes, I would punch the letters out and sometimes I would use the outline and let the paper beneath show through. I thought that the white borders on the square photos was reminiscent of family photos from the 50's and 60's.