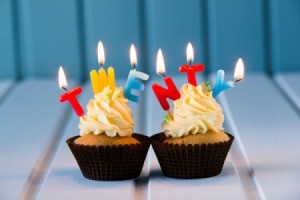 I need ideas for a 20 year old's birthday party. Her sister wants to do a surprise party for her, but I am not sure where. I thought about the park and that may be where we end up. Any thoughts or suggestions are welcome!
Tracy from Waxahachie, TX

Answer:
Old School Party Theme
You could always bring back memories by throwing an old school themed party. Things like photo banners and slide shows of her and friends could be hung up. As for food, serve snacks that you used to eat when you were kids (combos, Bagel bites, Twinkies, etc.).

In front of each snack, on a small folded piece of paper that stands up, write funny memories that may have something to do with the food it's in front of (e.g. "Hey Jen, remember when you dared me to eat a whole case of these [twinkies]? I got so sick!") Play music that was a big hit when you were in middle school, mixed in with some of the newer stuff, and Karaoke is always fun.

You could also do a red carpet themed party with lots of glitter, a plastic red carpet, and some cocktails. Feather boas and other little fancy details might make it more fun. You can designate one person, or a few on rotation to be your paparazzi for the night.
Some nice paper or real flowers might be nice at either party, so guests can put them in their hair, and nachos are always a good party snack to help bring people together.
My boyfriend is turning 20 this month and I'm confused as of what theme I should do for his birthday. We are planning to throw a party in my parents farm house, it's much of an open space. What should I do? :)
By Juvi
Answers

December 6, 2017
0

found this helpful
With open space outside and in, how about a bonfire? Hayride and set up games such as volleyball or badmittin?
Inside you could have board games and a movie playing.
Having done this several times in the past, invest in a locking door knob for the bedrooms and office area. We had some guests once who went through our mail in the office and wander around in the bedrooms going through drawers....

Judy
Gold Post Medal for All Time! 677 Posts
December 6, 2017
0

found this helpful
If the weather is nice, you could have a barbecue outside to celebrate the end of his teenage years. The theme could be The Roaring Twenties
Answer

this Question

I want a very special birthday this year it's my Golden Birthday (20). Does anyone have any good ideas?
Thanks.
By MaKenzie from MN

Answers

October 5, 2015
1

found this helpful
My boyfriend will be 20 in January, I want to throw a small party just a few friends.

November 10, 2015
0

found this helpful
My friend is turning 20 and we wanted to go to dinner this saturday with a small group of friends. I want it to be a elegant night so I'm thinking of dining in downtown but I wanted to surprise her by doing something a bit more. She is not too big in clubbing but loves getting fancy, good music and taking pictures. So I wanted to know if you had any ideas of what we could do in the downtown setting in the chilling cold of november and on a low budget?
By: Taylor from Toronto, Ontario
Answer

this Question