January 9, 2008
0

found this helpful
Be careful with masking tape - I have found that when it sits in the sun it softens the adhesive and is harder to get it off without leaving residue. I have used blue painters tape - it is designed to leave less residue. I have also used sheets of mailing labels - when I print some at work I will take the leftover odds and ends and use those for pricing - although I usually stick them on a bag or box and not on the item itself.
By Jenn (Guest Post)
January 13, 2008
0

found this helpful
To make it easier with masking tape, either line all your items up and put a bunch of tags on, or rip a long strip off and stick it to the table edge, then use a sissors to cut the right size for the tag. I also like to add the size of clothes to the tag so customers can find it easier.

January 18, 2008
0

found this helpful
another good cheap idea is cut little squares of paper, put your int. if having a multi-family yard sale and your price, then staple it to the inside tag of the clothes item, this way the tape doesn't melt ruining items.
Pictures, photo frames, mirrors etc is a pain in the butt to get off when using tape!
By jmschack (Guest Post)
February 9, 2008
0

found this helpful
Masking tape is a poor idea. If you buy a glass or china item cannot remove the glue from back of masking tape without using nail polish remover. Better to buy proper tags at dollar shop.

June 20, 2008
0

found this helpful
masking tape is a bad ideal for board games

June 20, 2008
0

found this helpful
masking tape is a bad ideal for board games
By (Guest Post)
June 27, 2008
0

found this helpful
Masking tape is what I used to do, now I get the dots and have a certain price for a certain color dot. It makes it really nice and easy
Example
pink dot 25 cents
blue dot 50 cents etc.
Saves A LOT of time!

July 17, 2008
0

found this helpful
After years of yard-saling and dealing with masking tape residue, I have to disagree with this suggestion. Masking tape IS useful in its element, but not for placing on merchandise. This suggestion is useful for the seller at a yard sale, but not so great for the purchaser unless the tape is VERY carefully placed. I loathe buying a book or shirt or other item that has melted masking tape on it... and sometimes that has even kept me from buying the item. A look at the "Related Links" on the right hand side of the page shows that many have this problem with masking tape removal and residue.
For our sales, we do use the pre-cut blank stickers. I don't get the pre-priced ones because too often they have too many high prices and too few 25 and 50 cent ones. Sometimes I buy blank labels a couple inches long and cut them to size if I need smaller ones. This helps because the wee round ones are sometimes too small to include information like "needs batteries" or "works great," but an address lable size gives plenty of room, or can be trimmed smaller to make several little stickers if needed.
We put our initials on the sticker as well as the price and any other info as above, to keep track of "who sold what" when money is divided. In as many cases as we can, we price items in a group and don't put on any sticker at all, just a well-placed LARGE sign on the table that says, "Paperback books: 50 cents each" or "vases: $1 each" or etcetera. This group pricing is great when the day wears on and you are reducing the price... instead of changing all the stickers you just change the sign to read the new price, or even how much for all.
For other items, I always place the price sticker on the bottom if it is something that might be affected by the sticker residue at all. For large items that need long descriptions about what it includes I will write it out on a slip of paper or index card and attach with a rubber band, such as "Cake Decorating Set, all parts included, only used once, $3."

September 17, 2008
0

found this helpful
Masking tape rocks. I get it 2 rolls of 1" tape for a buck at the dollar store and its the cheap kind so it peels off easily. for books its EASY just put the tape on the TABLE all BOOKS X cents or dollars.
Why price each one? Be careful with markers though make sure they do not BLEED THROUGH the tape :-)
By farmers_wife (Guest Post)
October 13, 2008
0

found this helpful
A better alternative to masking tape is blue painters tape. It stands out and is a cinch to peel off leaving no sticky residue behind!

November 30, 2008
0

found this helpful
You guys are brilliant! I was thinking I would have to find no residue stickers to label the hats I sell with their sizes until I stumbled across this posting. I looked in my trash can and viola! there were all the leftover edges from my mailing labels. Now instead of throwing them away I am recycling them into size tags!
Thank you!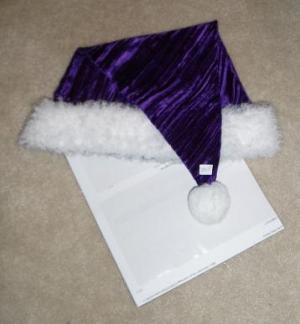 November 16, 2009
0

found this helpful
Not masking tape! I can't stand finding a Build a Bear and the seller put the tape on it's fur. The tape is now stuck tight to the fur and they have to rip the fur out to get the tag off. I also bought other stuffed animals where the tape was on their nose and when they removed the tape some of the coating on the nose came off too. Bad! Now I don't want it. Or when I buy a vintage cookbook and they have tape on it, when you remove the tape the coating on the cover comes offs and rips. Again, now I don't want it. Can't stand masking tape.
I use tags with the string from Walmart. $1.77 for a hundred tags. I use the string on everything I can. If there is no way to attach the string then I tape it on with painters tape. It never takes the coating off of anything. Plus using the tags I write on each one what the item is, price, name and if it's new. Then if it happens to fall off or the tag gets switched by a naughty buyer I know what it was from. I know it takes more time, however when I price things is right away.
have a tote in my basement just for garage sale items. When I run into something in the closet or where ever that I don't want any more I tag it with price etc and put in the tote right away. When I fill that tote up I start a new one. So when I plan my sale I'm all set. Just bring up the totes and start displaying my treasures!

March 11, 2010
0

found this helpful
Please don't use masking tape for rummage sale tags. I use the string tags from Walmart. $1,77 for 100. For items that you can't string the tag on, I use safety pins through the little hole on the string tag, works great for clothes, pillows, linens and plastic bags. For books and decor that I can't string or pin the tag to, I use painters tape to tape the string tag on the item. Painters tape is easily removed with any damage... ever. Yes, the tags do some times fall off or can be easily taken off and switched by some nasty buyers. So I write on the tag what the item is.
Then I can tell where the tag has fall off of or if someone has switched the tag. I always keep a tote in the basement and I tag and price things as I find them. So when it's time for the sale all my items are ready. Writing what the item is also works great if you are doing a sale with someone else. Then they also know where the tags belongs. Masking tape only ruins items.
I can't stand when I find a great cookbook, in near perfect condition, to only have the seller remove the masking tape and take a portion of the cover with it. Or when I buy a decor item and when the tape is removed it ruins the item. I know it's probably easier for the seller, but it can also ruin the item and the buyer rejects it... sadly.