Cookie is a 2 year old Jack Russell and Oso is a 1 year old Yorkie
They like to sleep, eat, play, eat, play, sleep, go for car rides, sit on daddy's recliner with or without daddy in it, eat ice cubes, run and play in backyard, sleep, and eat.
Cookie is a rescue and is very sweet and loving and smart. Oso was a little gift and is very smart but he loves to tease and give kisses.
This photo was to be of Cookie and Oso slid in and tried to hog the shot. Bless him he can't help being mischevious and adorable. They are our babies.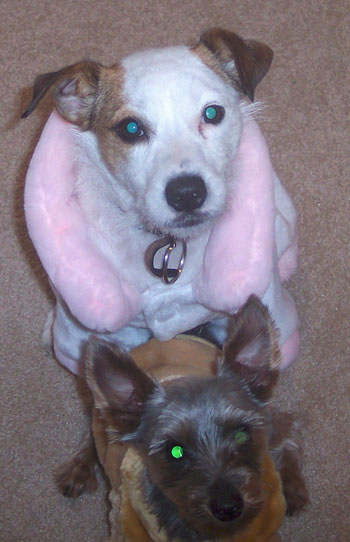 By Annie Hill from Hallsville, MO