May 25, 2007
0

found this helpful
I would be very reluctant to do this! Liquid potpourri is much different from essential oils. Some of its ingredients may be flammable or a skin irritant when used in laundry. If you are reluctant to spend the prices that are usually charged for essential oils, try a few drops of vanilla, something most kitchen have.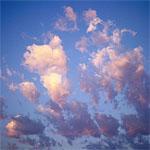 By Denise (Guest Post)
May 25, 2007
0

found this helpful
I'm with thriftmeg. Essential oils are in no way interchangable with liquid potpourri. I know EO's are expensive but the skin reaction you might get from the LP would out weigh the cost of the EO's; not to mention putting God know what kind of chemicals on your clothes which are in direct contact with your skin!!
Consider this: who says that laundry detergent has to be scented?? Most is washed away and goes down the drain anyways. If you want a scent on your clothing(again an optional thing, JMHO) you can but a drop of two of EO, or vanilla on a small piece of towel in the dryer. Very little waste and you can experiment with different scents in each load rather than having to use up an entire bottle of detergent before you can try another scent.
Just my 2 "scents" worth, LOL
Passive Easy income business opportunity
www.myberrytree.com/bt97975
By bambi2003 (Guest Post)
May 26, 2007
0

found this helpful
I would have to agree, I would think you make your own laundry soap so you wouldn't get all the chemicals, and most potpourri liquid or not has a lot of chemicals in it. That's why I make my own potpourri too.

September 27, 2014
0

found this helpful
Look. I don't really care that this thread is 9 years old. It wouldn't matter because your wrong about liquid potpourri as I just well discovered about 30 minutes ago while cleaning out my simmering pot. I've always just used paper towels in the past to complete this task. However I have yet to make it to the market this week so I reached for the dish rag.
The moment it hit the water as I went to go in for its 1st rinse I was shocked at the massive amount of suds that were being produced. Now mind you I always rinse my dish rag after every use. So this was all from the goop left over at the bottom of my simmering pot. So after finishing up I decided to hit the web.
After looking up each ingredient of the potpourri which was foreign to me I quickly realized all it was was soap. I can actually blow bubbles using a child's bubble wand with it. So. To answer that particular question I wouldn't use it simply because you'd just be adding too much soap to your wash. lol.