Preserving Summer's Bounty
Solutions
Share on ThriftyFunThis guide contains the following solutions. Have something to add? Please share your solution!
Debra Frick
2

found this helpful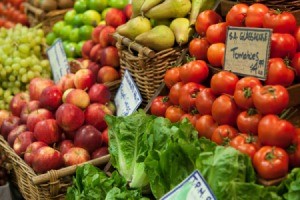 I don't know about you but I love shopping at the farmer's market. I have a small garden, but it is not enough to feed the seven people who live in my house so I do my quantity shopping at the farmer's market. My mother did not can or preserve food in any way so I had to learn this on my own trial and error. I found that freezing food was easier for me and since I am always feeding a crowd around here that it also was the most economical for me. I also dehydrate vegetables to use in soups and stews through the winter. This year, Miller's Farm has been having some great sales at the market, I can get about 50-60 pounds of produce organically grown for around $15.00.
So for all the newbies out there that need information on how to preserve some of summer's bounty, I thought I would share some of my all time favorite recipes. These recipes freeze well and can be used for a variety of things. Also I buy things like mushrooms and celery, two things that I cannot get at the market when they are on sale and dehydrate them for use all year long. All measurements are approximate, as some people may not use salt or the specific spice that I do. The best way to do these recipes is to set aside a Saturday and cook all day. I always freeze in the freezer Ziploc bags, as they will lie flat in my freezer so they take up less room.
Basic Tomatoes
Ingredients
8-10 pounds of tomatoes
3 stalks of celery
1 onion chopped
1 clove of garlic minced
3 carrots shredded
Directions
Boil water and quickly dunk the tomatoes in and leave just long enough for the skins to crack. Peel tomatoes. In skillet saute' the onions and garlic. Put tomatoes in a large heavy pot or Dutch oven and squish to make chunks add the onions and garlic and celery and carrots. Cook on low heat for 1 hour or until you have a thick sauce. Put in freezer bags.
To the basic tomatoes, you can continue on and add any vegetable that you like. I some times add grated zucchini or summer squash into the tomatoes to add extra nutrition and because my family doesn't always want to eat squash and, if it is hidden in the sauce, they don't care if it is there. I use basic tomatoes to make spaghetti sauce, cream of tomato soup, chili or any dish that requires a tomato base. Having this frozen in my freezer in gallon bags, makes making spaghetti very easy. All I do is add Italian seasonings and meat. The sauce only needs to cook for about a half an hour and I have homemade dinner on the table. Same with chili I drain and rinse some beans, cook up some hamburger and add some chili powder and green chilies in a can and then just let it simmer for about a half and hour. I also use this raw which means that I only peel the tomatoes and saute' the onions and garlic for salsa and then add a can of green chilies and freeze.
Onion Butter
This recipe was from my aunt who lives in Illinois, She would send this canned to us every summer and at Christmas. In talking with her, I found out that this need not be canned and could be frozen. I know it sounds silly but if you are an onion lover like me you will just flip over this recipe.
Ingredients
5 pounds of onions peeled and quartered
water to cover
small amount of salt
Directions
In a heavy Dutch oven or pot cover the onions just barely with water. Add a small amount of salt. Now comes the important part. Bring the mixture to a boil and then lower heat to a simmer with a lid on the pot and cook for a full 24 hours. Yes, I said a full 24 hours. You will need to add more water occasionally but the idea is to slowly caramelize the onions down until they become a thick paste. Cool. Store in freezer bags and freeze.
Onion butter can be put on any bread including corn bread. It can be added to mashed potatoes or used as a topping for baked potatoes. It can be used as a condiment for hot dogs or sausages or hamburgers. Small amounts can be stirred into soups or stews. Try this and I bet you will find many more uses.
Grandmother Nellie's Apple Butter
Here is one more recipe that may have to wait until fall but it is well worth it. My grandmother Nellie used to make us the best Apple butter in the world. She would send us a dozen jars at Christmas along with pecans from her own trees. I loved this recipe and before she passed on I got her to give me the recipe. I found that if I add some lemon juice to her recipe it froze just fine.
Ingredients
5 pounds of apples peeled
water to cover
1 tablespoon of cinnamon, cloves and nutmeg
half a cup of sugar
Directions
Peel apples and cut into chunks and put into a heavy Dutch oven. Cover with water and cook until the apples are soft. Using a blender or hand mixer blend the apples until they are smooth. Add sugar and spices and let simmer until thick. Add 3 tablespoons of lemon juice. Cool and freeze.
I hope like me you will be enjoying the bounties of summer!
Editor's Note: Do you have any favorite recipes for preserving summer's bounty? Share them here!
May 26, 2005
0

found this helpful
Berry season is just around the corner! Teach your kids how to can their very own preserves. The equipment is not very expensive and will pay for itself when you stock your pantry for the winter.

By Cindy Merrill
Kelly Ann Butterbaugh
0

found this helpful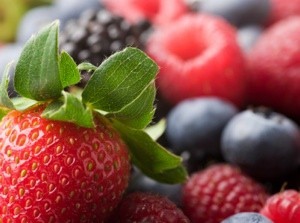 Summer offers a plethora of berries and fruits that are both healthy and tasty. However, sometimes nature's bounty provides more than we can eat. Even at the best roadside stand bargain price, the produce costs too much if it's thrown away. That's why finding ways to put summer's surplus to good use before it spoils is crucial.
Try a Cube
Berries can be frozen in the traditional manner. Spread berries on a cookie tray and place them in the freezer until frozen. By spreading them on the cookie sheet you keep them separated during the freezing process. Then, transfer them into a typical freezer bag.
However, you can be more creative in your frozen fruits. Try pressing the berries and filling ice cube trays with the frozen mash. Then, throughout the summer and early fall, drop the berry flavored ice cubes into drinks for exciting bursts of health and flavor. Items like cherries can be frozen in their original form on a tray and dropped into drinks without being ice cubes. A frozen cherry is a tasty treat!
Bake Bread
Research some quick bread recipes and choose one that you like. Then, add the leftover produce into the bread and bake. These loaves can then be wrapped in freezer bags and saved for the holidays, or they can be distributed to friends just after baking. Good additions to the breads would be sliced peaches, diced rhubarb, sliced apples, or whole berries.
Add To What You Already Have
Adding some of the summer's fruits and vegetables to your daily diet is a healthy choice. It's also an alternative to preserving them in the traditional canning or freezing methods. Mix a batch of meatloaf and add shredded zucchini and carrots to the mixture; then freeze it for later nor eat it now.
Another idea is to try rolling a few pizza crusts. Layer them with the traditional sauce and shredded cheese. Then, add the summer's bounty to the top to create a supreme pizza with the works. Sliced tomatoes and green peppers make an interesting and refreshing combination. Skip the sauce and make a white pizza with broccoli and spinach topping. Be creative with whatever you can find at your produce stands or in your backyard garden. Pizzas can be frozen in a large plastic bag if needed. They make great quick meals during months when the vegetable toppings are too expensive to add.
While you're adding to what you already have, try ice cream. Either make your own ice cream adding berries during the process or add them to the vanilla ice cream you purchased at the store. Either way, you can purchase the store brand vanilla (or add cherries to chocolate for an even more interesting combination) and add fresh fruits to make a yummy treat! Peaches, cherries, strawberries, blueberries; there's no end to the options.
Store a Smoothie
Smoothies are great ways to enjoy the fresh tastes of fruit, but they can be stored for later as well. Whip up a batch of your favorite fruit smoothie using all of the fruits available this season. Then, pour the smoothie mixture into plastic drinking cups and place the cups on a level shelf in the freezer. When the mixture starts to thicken, push popsicle sticks into the mixture in each cup and continue to freeze it. You'll have smoothie popsicles later in the season. (Once the mixture is frozen you can remove the disposable cup and store in a sealed plastic bag.)
Of course, adding extra servings of fruits and veggies to your daily diet won't hurt. Why save everything for later; enjoy it today while it's at its freshest.
Related Content