June 12, 2009
0

found this helpful
I use black and green olives, some baby carrots sliced maybe some vidala onion and celery. Use mayo with a little Italian dressing. Comes out yummy!
June 12, 2009
0

found this helpful
We enjoy cold pasta salad with diced tomatoes, cukes, green or red peppers, onions and mayo. I use Hellman's because everyone likes the flavor of it. Sometimes I add diced celery if I have any in the fridge along with some diced hard boiled eggs. I always use the eggs. Nora
June 12, 2009
0

found this helpful
I make my pasta salad dressing with Hellemans, prepared yellow mustard, celery seed and finely chopped either green, red or sweet Vidella onions. I also sometimes add seeded tomatoes(I like to use yellow and red ones for color)I seed them so they don't make the salad too runny, celery and finely minced garlic.
Be aware that when you add other veggies(other than onion and celery) the salad may not keep as well. Also you can combine your mayo with either plain or a savoury yogurt, like herb; but I find, again, it does keep as well and goes runny.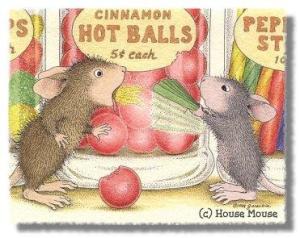 June 12, 2009
0

found this helpful
elbow mac.
bell pepper
white onions
cheese
tomato
cuke
eggs
mayo cook elbows just until tender and drain and wash a little mix chopped vegs and egg, and cheese, mayo
June 12, 2009
0

found this helpful
Here is one I love. Take it to pot-lucks, as I like if any left over.
Layered Southwest Pasta Salad (from Milwaukee Journal)
8 oz variety pasta shapes (I use Wacky Mac)
2 tsp vegetable oil
1/2 tsp ground cumin
salt to taste
1 can black beans-rinsed and drained
1 can whole kernel corn, drained
1 red bell pepper, seeds and ribs removed, cut in strips
3/4 cup sliced green onions
1 (2-1/4oz) can sliced black olives
3/4 cup mayonnaise
1/2 cup plus 2 TBLS hot or mild salsa
2 TBLS fresh cilantro.
Prepare pasta according to pkg directions. Drain and rinse under cold water; drain again Toss with oil and sprinkle with cumin. salt to taste
Layer pasta, beans, corn, bell pepper, green onions and olives in a 2 1/2 -3 quart straightpsided glass bowl. In a small bowl combine mayonnaise, sour crean and salsa; mix well. spread minture evenly over top of pasta, sealing to edge of bowl.. Sprinkle with cilantro. Cover bowl tightly and chill overnight.
June 12, 2009
0

found this helpful
My bunch likes cold tri-color corkscrew pasta with diced tomatoes, scallions and cubed lowfat mozzarella--and balsamic vinegar, to taste, tossed through. Could do the same thing with mayo instead of the vinegar ( we prefer Hellmann's, too) but on those days you're looking for a lighter meal, the balsamic's better for the waistline!
July 6, 2009
0

found this helpful
My family makes one these is it
1 package tri color noodels
1 red onion thinly sliced
2 carrot sliced small
1 red pepper cut small
1 can baby corn cut into 1/3
prepare marinade sauce
4 teespoon hot water
1 teaspoon salt
shake garlic powder
1/2 cup sugar
1/4 cup oil
1/4 cup vinegar
mix togther pour ovrer noodels
served chilled