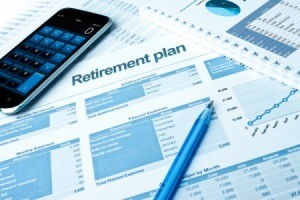 As we get ever closer to retirement, I have found it very helpful to create a 3-ring notebook with dividers (home made out of old discarded file folders) for all the retirement accounts, Social Security info sheets, 401K investment reports, etc., for both my husband and myself.
Each divider is carefully labeled and the reports we receive are filed with the most recent one on the top of the appropriate section. Also in this notebook (by section) are all the insurance papers and policies along with contact info for each company, a copy of our living wills, a copy of our personal will, funeral and burial instructions, our lawyer's name, address, telephone number, as well as a section with pertinent bank account numbers, safety deposit box numbers and bank name, etc.
This allows me to track where these important papers are, but even more so, every one of our grown children know that the red notebook on the bottom shelf of the library in my office is the place where they will find every scrap of information they need should they be put into a position to have to handle this information on our behalf. This notebook, in existence for five years now, gives me incredible peace of mind.
By Ronsan from Southwest Missouri
Comments
Read More

Comments