This year my son wanted a Pirate themed party. I found an ad in the paper for a mini golf place with a pirate logo. I scanned in the ad and removed their name from the banner. I added my son's name and Happy 7th Birthday. Then I printed it on transfer paper and made a t-shirt out of it for him for all his friends to sign at the party.
I then took the same image to the bakery and had them put it on his cake. I made his invitations on brown paper (a map) and tore the edges and used artists' chalk to darken the edges.
The kids decorated mini treasure chests, had a treasure hunt and hit a treasure chest pinata. I will attach one photo here of the image I used for his shirt and cake as well as his invitation. I will send additional photos via email right away also.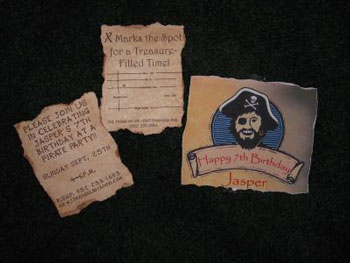 Here are some more pictures of the party.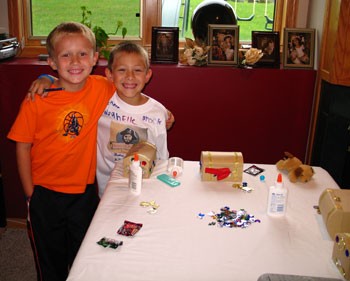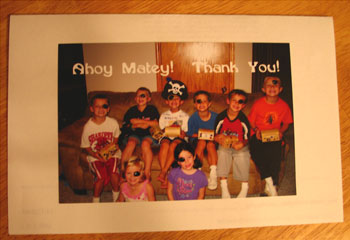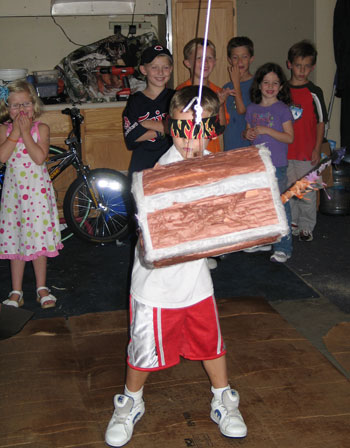 By Melanie from Shakopee, MN