September 9, 2007
1

found this helpful
I think it depends on where you live. I have one friend who charges around $10/hr to clean and another friend in another area who charges around $25/room or so but does a visit to the home to do an estimate before naming the price. If I were you I would call several home cleaners in your area and pretend you are getting estimates from them. That way you can see if you are getting a fair price.
January 24, 2018
0

found this helpful
My friend and I charge anywhere from 125-200$ a house ...no laundry ..but these are large homes
By Sherri (Guest Post)
September 11, 2007
0

found this helpful
Hi Helen,
I live in Sonona County, Calif. My neighbor cleans houses and she charges 15.00 per hr. She charges extra for laundry, windows and cleaning the fridge or stove.
I hope this helps. She said she tells her clients that she is the cleaning person, not the maid.
By Diedradawn (Guest Post)
September 11, 2007
0

found this helpful
I live in Florida and my mother was paying her cleaning woman $20 per hour. She only did basic cleaning, no deep cleaning or laundry.
September 12, 2007
0

found this helpful
I do what you do and its hard to tell exactly what your question is. You do the laundry at this home? Makes a difference. I bring mine home to do it's my septic/pump /wear & tear on my washer/dryer, and hauling, etc. So I charge what the laundry mat would ($1 a pound) but if you are doing it WHILE cleaning I just charge my usual hourly wage (I clean another place with washer/dryer. It's not harder than mopping/vacuuming, cleaning whirlpool tubs, etc..right?
By suzi_homemaker01 (Guest Post)
September 13, 2007
0

found this helpful
I charge $10/per hour no matter what I am cleaning. I am in central Texas in a small town.
By (Guest Post)
September 13, 2007
0

found this helpful
It really sounds low for 6-7 hrs. Call around to other housecleaners as tho you were interested in their services and see what the going rate is.
Likely it will vary greatly. What is your time worth to YOU?
November 18, 2017
1

found this helpful
Pittsburgh area here. I've been cleaning houses on my own for 18 years. I average about $130 a house for about 3 hours of work so I think you may not be charging enough. I average between 30 to $50 an hour. But I don't charge by the hour I charge by the job doesn't matter how long it takes as long as it's done right and they're happy.
By Lisa W (Guest Post)
November 8, 2007
0

found this helpful
I clean every week for relatives and non-relatives. I also get $50 for 4-5 hrs of work. Therefore charge $10.00 an hour. You are working too many hours for that amount of money. May depend on where you live though. I am in Georgia. Good Luck . Lisa
June 1, 2017
0

found this helpful
It sounds like all of you are working for free! I charge 35 to 50 an hour, didn't matter were you live, having your home cleaned is a luxury, you don't try and fit the price for them.
I never work more than 4 hours. Cleaning companies charge 45 usually and pay the workers ten an hours. When you do it yourself you need to charge the same but your keeping all 165 fornthe house. Please stop low balling your self.
July 19, 2018
0

found this helpful
If your charging $10 an hour that means you are doing the work alone. When and if your gonna grow and get Employees, this a bit low. Remember, taxes for unemployment and employer fees has to be added to each dollar you pay out. You still may be able to get a bit more a single Cleaner.
By (Guest Post)
January 18, 2009
0

found this helpful
At having your laundry picked up or you doing laundry for extra money is considered a good way to determine what the value of your time is. $1.50 lb or 10 a load.
It is not easy to put a value of your time especially when you are not being paid on a 9-5 basis.
If you are not sure about what to do with your extra time, we suggest you try starting a laundry pickup and drop off service. For details check out http://www.mylaundryonline.com
January 27, 2013
0

found this helpful
I average 20 an hour in KY but I charge by the house not the hour. I do not do laundry or windows unless paid extra.
October 28, 2013
0

found this helpful
I get $150.00 for cleaning a 4 bedroom 2 bath house with 4 loads of laundry. I also do the beds each cleaning.
January 23, 2018
0

found this helpful
That's to cheap id charge no less than 400$
March 1, 2018
0

found this helpful
What city do you clean ?
I have to deep clean a 4 bed 3 bath and clean it regularly once a week also they want 4-6 loads of laundry and windows.
I dont know how much to change
June 17, 2018
0

found this helpful
I have a family member who wants me to clean a 2 bedroom 2 bath home and do laundry and cook meals. Not sure of how often yet. He wants me to give him an estimate but not sure what is a fair price. I would love to get a copy of the letter also.
September 6, 2018
0

found this helpful
I think thats a bit low with laundry
September 6, 2018
0

found this helpful
I think thats a bit low with laundry
I am the owner of a cleaning business in south Florida, we charge differently for deep cleans (anywhere from $200- $300 depending on the size of the home) and recurring cleans (anywhere from $105-$150). I used to charge by the hour, but people tend to add services on to what was originally agreed upon. I have made a Terms and Policies letter that I give to ALL my new clients and have them read and sign it...it states any and all charges for extra add on...not specifically what the charge is, but that there will be add charges for such things and all inside/outside windows, baseboards, laundry, etc.
I have found this to be very effective and keeps everyone on the same page! :) I'll even share it with you, so you can make one similar, if you'd like...just send me a request for it thru my website under the "Feedback" tab!! :)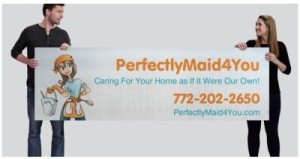 June 20, 2017
1

found this helpful
I clean homes for a living and never charged enough i fell. I do extra work also.At one point and time a male client was going thur a divorce and started having me on a weekly basis on opposite weeks i did bathrooms, kitchen and his wash he paid me the price of his reg cleaning. I now have a new client who also has me weekly she two has me do wash at times. She however only adds $30 extra to my pay with 2-3 loads of was plus wants extra work done along with what i already do??? Really i think doing a load of wash is time consuming so you should be paid for it. I think it should be like $7-8 per load
September 25, 2017
0

found this helpful
I charge at least $25 an hour for regular cleaning and I charge $35 if it includes laundry. You are letting this people off way too cheap. For the most part I give a set price to clean a house and make it clear anything outside of the scope of work agreed upon will be extra.
May 16, 2018
0

found this helpful
Cost to do laundry as a cleaning the house.
August 6, 2018
0

found this helpful
I have one client. I clean for them 5 days a week for 3 hours each day. Duties include doing on average 20 double loads of laundry, making 5 beds daily, washing and changing beds each week, 4 bathrooms, picking up after 2 messy adults and 3 children and 3 dogs, windows, dishes, floors, 2 outdoor patios/kitchens, cleaning all closets, organizing drawers and cupboards and anything else they need done. Occasionally feeding the farm animals and watching after the house when they are away or cleaning the 5th wheel when they come back from vacation. I'm paid $300 weekly. It would be nice to get more but unfortunately some of us have to take what we can get. Thankfully I only have one more year to retirement. Needless to say I am very tired!