August 25, 2009
0

found this helpful
Pancake Mix
2 cup Pl flour, 3 tea baking powder, 3 tea sugar, &frac; cup skim or full milk powder. Mix together and keep in sealed jar.
When ready to use: Mix &frac; cup mix with about 1/3 cup water, and make pancakes.

August 26, 2009
0

found this helpful
LOW CALORIE PANCAKE
1 apple, shredded
1 egg, beaten
1 tsp. cinnamon
1 slice bread, crumbled
Mix together and fry in medium hot skillet until done.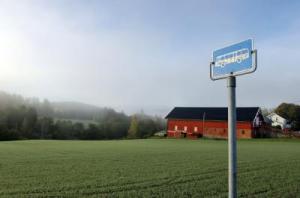 August 29, 2009
0

found this helpful
Originally this recipe for Oat-Buttermilk Pancakes...came from a Jane Fonda cookbook, but I changed up a few things. I make these all the time.

1 1/2 cup skim milk
1 1/2 tbs lemon juice (add this to the milk and set aside...this is what I use in place of the buttermilk
3/4 oatmeal
1 tbs melted margarine (I just recently left this out and only found it to be a little harder to turn the pancake on my non stick skillit, but will definitely keep it out from now on.
2 egg whites
1/2 tsp vanilla
1 cup flour
2 tbs brown sugar
1/2 tsp baking soda
1/2 tsp salt (now I use sodium free salt...husband has to have it that way)
1/4 tsp nutmeg
3 mashed ripe bananas (of course, you can add whatever fruit you like...I always have these on hand.)
I just put everything in the bowl except the milk until it curdles and then mix and make my pancakes.
I let the extra cool a bit, put the plate of them in the freezer, after a few hours (or until I remember) transfer them to a freezer bag.
I haven't tried Jane's syrup, but will do after I run out of store bought.
1 Pear peeled, cored and diced
1 Apple, peeled, cored and diced
1 cup honey
1 tbs lemon juice
1 tsp grated lemon zest
1/4 tsp cinnamon
4 cloves
In a small saucpan over medium heat, combine all the ingredients. Bring to boil, reduce heat to low and simmer until fruit is tender, about 5 min.
Remove and discard the cloves.
Store in an airtight container in the fridge for up to 1 week.