By Monica (Guest Post)
February 20, 2008
0

found this helpful
Don't forget to use parrots too! Treasure chests also. Have fun!
By (Guest Post)
February 20, 2008
0

found this helpful
If you have a fireplace, you will want a fire. Chocolate coins wrapped in gold foil are pretty easy to find. A lot of second hand stores have bags or jars full of broken jewelry really cheap to help fill your treasure chest. Make paper palm trees. You can find a recipe for mulled wine on the internet. I'd go for roast chicken or chicken wings for the food, something that has to be eaten with the fingers. Use colored handkerchiefs to cover tables or use white sheets with a cross painted on it.
Rocks would be a no cost decoration. At the second hand store, you can also get books really cheap--find some pirate books to display. Wooden beer kegs or rum kegs can be decor or used as tables. Pirate ships used ropes, so they could be decor along with chains and anchors. A picture of an old lighthouse would be good. Get on the internet and print out pictures of pirates and pirate ships for decorations. Borrow a crutch from someone or buy one at a second hand store for someone with a peg leg.
Old wooden buckets and mops for swabbing the decks. Make a cannon out of old empty oatmeal boxes painted black! Make your own "wanted" posters for the pirate birthday guy. Gosh, there are lots more possibilities but I'm running out of time!

February 21, 2008
0

found this helpful
Make a plank. Or a jail.. Choose a word, and if the person says it, and they get caught then they must "walk the plank". You can make up what type of punishment it is but it might be a little fun to break up the conversation a little every once and awhile. I would make the person sing happy birthday to the birthday girl alone, and if they don't, you should buy a pirate hook for them to wear until the next person does it :). Make sure it would stand out from the others.. like make it SUPER PINK with feathers so its embarrassing!
Also, ask around your friends and find red or black sheets and if you don't have any lights on the ceilings then you can pin them up and make them sorta into "sails" and that way it would make your party feel that they are on a boat.
Get some music to coordinate for the beginning of the party and when you are cutting the cake, or opening presents if you will, and make it pirate themed songs. Or waves crashing.
Have Pirates of the Carribean on the tv, to give some visuals.. or borrow a projector. Instead of singing Happy Birthday... Sing YO HO YO HO!
Make the cake area look like a pirate booty.. like lots of chocolate gold coins, and borrow a chest from someone to put gifts in. Have the girls dress in big dresses and then men as pirates.
Get napkins and plates with maps on them if you can instead of the "pirate hat". And use a large map as a table cloth for the food. Put fake rats around the place.
If you have an outdoor area, use a Big rum bottle and get some rings and set it up so people can play the ring toss. Change some of your light bulbs to red colors to give a more cave like feel.
Food, u can make buffalo wings, or any finger foods. If you have a dog, put a red bandana around his neck and let him roam the party.
IN the bathroom, mini theme it the "captains quarters" Put a sign on the door "Beware Ye Who Enter". It would also be fun if you put a book in there with a pen and have them write a message to the birthday person because people are more inclined to do so if they are alone. Make little port hole windows out of paper for the bathroom, and get octopus shaped soaps.
Use camping lanterns for the lighting....outside or inside. Get a box of temporary tattoos to put in the kitchen or bathroom so people can put them on during the party.
Incorporate a mermaid somewhere in the room, paint it on poster board. Have a guitar and other instruments for people to play.
Get Pirates Booty to munch on around the room, but leave it in the bags. Get a fake anchor somewhere and hang it from the celeing somewhere.
I'm getting really into this ha ha, have fun.

February 21, 2008
0

found this helpful
Use pirate style bandannas for napkins or wrap favors(I favor rum filled chocolates :] or chocolate coins)in them. As for Drinks, you can't do it without grog in a punchbowl wrapped in the Jolly Roger perhaps, google for a recipe. Perhaps a red jellied salad with something like carrot slices(coins) suspended in it. Fish salad sandwiches cut like a coffin as in Davey Jones' locker.
Perhaps some "planks"(ie large straight pretzels)with a hot mustard dip(maybe add a little rum) Other planks like wasa rye crisp or other long crisp bread with your favourite topping(I'm thinking melted pimento or pepper cheese with a whole stuffed olive(think eyeballs)or get those little plastic swords they use in drinks and make mini kabobs with both fruit and cheese.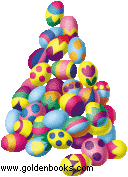 February 21, 2008
0

found this helpful
Are we talking a suspended pinata full of little GLASS bottles of rum? I would think what doesn't get broke during the whacking is probably going to bean someone on the way down! Why not fill it w/ cheap plastic (or chocolate) gold coins, and other cheap "booty" like rings and necklaces from the toy aisle of the $ store. Serve a big bowl or barrel (think lined, large wooden planter) of 'grog', instead. It's made w/ dark rum, ginger ale, and lime juice. I think it's a bottle of each, and keep extra ginger ale and 7-up for people who want to dilute it more.
Also, how about cutting open some paper bags and drawing "X" marks the spot maps on them? Scrunch, wet, and work them 'til they look old and frayed, then hang or scroll them up for decoration. Have fun, and let us know how it turns out!

February 21, 2008
0

found this helpful
Instead of the Dollar Store, visit the Oriental Trading Company on the web at www.orientaltrading.com and then search for "pirate". You can get some of the basics like eye patches, scarves, swords by the dozen at a considerable discount from the $1 a piece prices of the Dollar Store. Shipping is usually pretty fast. They even have a "pirate goblet" and Treasure chests to purchase. Have fun shopping and have a safe party. Don't forget a designated "dry lander (non-drinker)" to sail your party guests home!
Also visit this site www.celebrateexpress.com/.../landingnr.aspx?htmldata=254 for a link to a great "treasure chest" cake to make yourself- as well as lots of other theme cake ideas. They aren't that hard and can be loads of fun as well as look good enough to eat.
An "embarrassing punishment" would be a pirate version of the kiddie favorite of pin the tail on the donkey. Have a drawing of an open treasure chest, blindfold the miscreant and have them put a piece of "treasure" (pictures of jewelry from magazines or sale ads, funny/play money, etc. with post-it glue or glue stick on the back) into the chest, if they can. The later in the night, after several rounds of grog, the funnier this will be to watch.

February 26, 2008
0

found this helpful
The party went great, I'll update soon with everything we did and had at the party. Thanks for your help!

November 28, 2009
0

found this helpful
You can buy plastic skull mugs for the drinks at any party store, as for food, I would go for anything seafood. Fried shrimp or shrimp cocktails and also a nice punch and fruit salad. Also lemonade for people who do not feel like having rum. Pirates uses to drink it to help with preventing scurvy and gout. Also, you may want to serve Caribbean style food such as fried plantains and rice and beans. Make it like you are eating in key west Florida. Please, no red meat! Have fun.