June 6, 2008
0

found this helpful
There are certain small breeds that usually get 'tears' and it's normal. Just research her breed and you will come to find it is probably with her genes. I know my parents dog gets it, and he is a small dog, mix of pom and poodle and such.
June 9, 2008
0

found this helpful
A quick call to the vet should give you the answers to your questions.
By Leah from Australia (Guest Post)
June 9, 2008
0

found this helpful
Perhaps it would be best to take your pup to a professional, as in - A VET - your dog may have a very bad eye infection. Different breeds of dogs come into season at different times - your VET will tell you about the pup, and what to do with her when she does come into season.
Leah from Australia.
By Me (Guest Post)
June 9, 2008
0

found this helpful
Your dog should be neutered. It's healthier for the dog & we don't need more dogs in the world. There are enough killed every day in pounds. Every new puppy just guarantees the death of another dog.
June 10, 2008
0

found this helpful
She could have entropion or tiny little hairs touching her eyeball itself causing irriation. Has she had her Distemper/Parvo series and Rabies vaccines yet from a vet? Usually they will look at the eyes with an exam. Some tearing from eyes can be serious and can be corrected with proper treatment.
June 12, 2008
0

found this helpful
I am on disability so I have no choice but to live as frugal as possible. I found out about the Humane Society here where I live. They will do all the shots and check for worms and heartworm and give 6 mos of heartworm pills for under $130.00 for a small dog which is very inexpensive. They also have a very reasonable spay/neuter program. They will check out any problems with the dog such as you describe or answer any questions. They are real vets and the money they charge goes to help the shelter animals until they can find them a home.
My dog had some drainage under his eyes and the vet diagnosed him as having allergies. Luckily they are not bad enough to need medication, I just clean his eyes gently with a warm washcloth which he loves.
Sorry but I never heard of different breed of dogs having different heat seasons. All female dogs come into heat for the first time at approx. 6 mos. and then about every 6 mos. thereafter. As the other posters stated please get your pup spayed. If you ever want to "teach your kids about nature" like some friends have used as the reason they don't spay/neuter, take them to an animal shelter. Then explain how all the pups and kittens come from unspayed unneutered animals allowed to breed according to their "nature" and how 1000s are euthanized, run over, dumped, shot, poisoned, etc. Well maybe not that graphic but I hope you see the picture I'm painting. God bless you and your family and pup!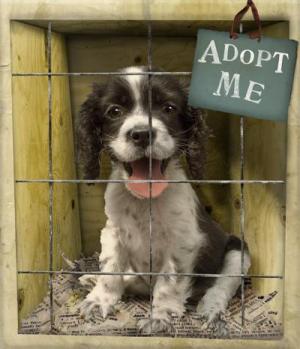 June 12, 2008
0

found this helpful
It's more than likely your dog has a problem with weeds, flowers, grass. Try over the counter visene eye drops for red tried eyes,