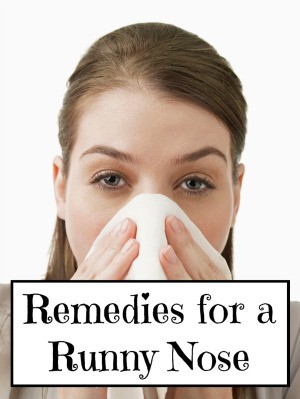 Each morning my nose runs after I get up. It starts while I am shaving and continues in the shower. I am constantly blowing it to clear the clear mucus that comes out. Then it seems to stop and I do not have the problem for the rest of the day. Any ideas on what causes it or could cure it?
By Dave G
Answers

April 1, 2012
0

found this helpful
I have the same problem. On days when I don't have to go to work, I just let it run it's course (no pun intended). On days when I do have to go to work, I take a Sudaphed PE. This is the type of Sudaphed they came up with when they were no longer allowed to sell the original Sudaphed over the counter. You can buy Sudaphed PE at any dollar store.

Free2B
Bronze Post Medal for All Time! 216 Posts
April 1, 2012
0

found this helpful
Do you sleep on down/feather pillows or comforter? You might also be allergic or sensitive to your shaving cream or some product you are using first thing.

Louise B.
Silver Feedback Medal for All Time! 337 Feedbacks
April 2, 2012
0

found this helpful
It seems as if this could be an allergy. I used to sneeze every morning, and found that after I had a cup of coffee, it stopped. An allergy specialist told me that coffee is an antihistamine, and that is what cleared it up. I wonder if you are not allergic to something that you come in contact with in the morning, like your shaving cream, something in the bathroom, your wife's hairspray?
I was allergic to the bleach I used on the white towels.

April 3, 2012
0

found this helpful
It is most likely your sinus cavities draining.
When you lie down in bed they fill as you sleep; when you wake and are up walking around, the cavities will start drain unless there is an infection or other irritation causing the mucus to block up. So the drainage is basically a good thing-things are working as they should if your sinus are draining instead of blocking. (Usually, there are exceptions, see below)
The reason you're noticing the draining when you are in the warm steamy bathroom shaving and showering is because the warm steamy bathroom loosens the collected mucus, and because the motions of shaving move your face muscles which in turn massages the sinus cavities and stimulates the drainage even more.
It's a normal process for most people but since you are noticing it as being something unusual for you, you might want to either do some research (WebMD is reliable and highly recommended) or see a general practitioner to make sure something isn't developing-sometimes a dental problem will cause sinus symptoms.
Answer

this Question