I started organizing life at the beginning of the year. Due to a medical setback, I have not been able to continue my quest to be more organized. So now that I am on the road to recovery, I decided this was the time to get started, since a lot of things have piled up since my illness.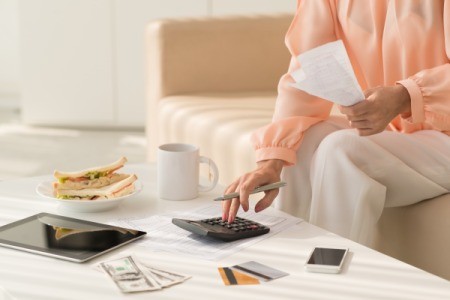 To make sure I have all my ducks in a roll, I have devised a new system. Sundays seem to be my best day, so I will start there. I have to choose to make Sunday a beauty and work day. Sundays use to be my beauty day. I now have combined that with what I call paper/work day.
I have always been an early rise but now I am up around 3 am. I have already defrosted the meat I plan to cook for dinner the night before. All the other items have placed on the counter ready to go. Since it is just me and my husband, I will cook enough to last two days. My husband still does the lion's share of the cooking, so I try to help out when I can. I like cooking on Sundays. I am usually through with dinner by 4:30 AM, depending on what I am cooking, and the kitchen is cleaned. My mother was an early riser and had dinner done by the time we woke up.
Next, I wash and condition my hair. This is a twice monthly routine for me. My hair is natural and I do need to wash every week. When I do wash my hair, I will leave the conditioner (I make my own conditioner from coconut oil and olive oil) in my hair the majority of the day. Using a plastic cap helps seal in the moisture.
I will wash (I found Ambi black soap on sale at Walgreens for 50 cents a bar. I grabbed 6 bars) and steam my face. Afterward I put on a mask (Elizabeth Arden on clearance rack at TJ Maxx for $3.00). This stays on for 15 minutes. While I wait for the mask to dry, I prep the water for a foot soak (Lavender Epson Salt from the dollar store).
I rinse my face and apply moisturizer (one vitamin E capsule). During the week, unless it needs immediate attention, I place all bills and correspondence in a folder. I also gather additional items (pens, paper, envelopes, magazines, tablet, coupon book, writing paper). Most of these items are kept in a bag, easy to reach and grab.
While my feet are soaking, I tackle the bills and correspondence first. Any cards that need to be addressed and affixed with a stamp and address label are next. I purchase envelopes from the dollar store. I found a bag full of stickers, I use on my mailings. I also receive address labels from different organization. You can also make your own address labels. To save even more money, Staples now will print address labels for the same price as a single sheet of paper.
I am a magazine fanatic. I am very lucky. I have two libraries which offer up-to-date magazines for as little as dime and a quarter. When I am finished, I give the magazines to local schools, nursing homes and doctors offices. I will usually go through them looking for articles that I might want to read later or recipes. These are kept in a separate folder.

I also check my tablet to appointments that are coming up or need to be added. I prefer my tablet than my laptop for ease of use. I will also check my app Key Ring (a free app from Play Store.) for the sale ads of that week and cut out necessary coupons and add them to my book. Right now, we are looking around 7:30 AM. Still good time.
I have taken my feet out of the water, finished my pedicure and applied my favorite polish. The only thing I have not tackled yet is my fingernails. They take special attention since my illness.
So there you have it. Being organized helps me stay on top of things, save money and time and keeps me on the road to recovery both physical and mental.