My refrigerator has a bad odor coming from the bottom drip pan. The pan is not removable. With my old refrigerator to clean the odor I would put baking powder all over the pan and the odor would be gone. How do I eliminate the odor if the pan is not removable? Thanks.
By Sandra Collins from Houston, TX
Answers
December 5, 2012
0

found this helpful
Best Answer
I couldn't remove my drip pan and it smelled. I stuffed an old hand towel in there to soak up any water then I sprayed Lysol with bleach in the pan and added water with vinegar. I let it soak. I then used a small thin paint roller with the long handle and used that to scrub it and soak up the water. Pulled the roller out, squeezed the water out and kept re-rolling until the pan was dry.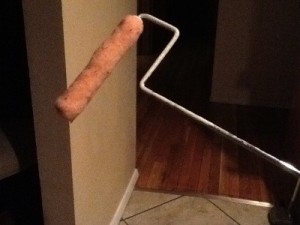 August 2, 2016
1

found this helpful
Best Answer
Mine had chunks of mold that were crusty. I soaked the moldy bottom of the tray under coils with spray bottle with just water.
As it started to fill I would suck it out with a large straw that I duct taped to my shop vac. This worked great, the paint roller got water but not the other stuff.
January 12, 2011
0

found this helpful
Perhaps a dead mouse is in the coils.
January 12, 2011
0

found this helpful
Here is a short blog that might be helpful to you. There's a guy named Jake there that even shares his appliance repair credentials and gave a couple of answers regarding this problem. If not helpful for you, I would call the manufacturer of the refridgerator:
Read More Answers