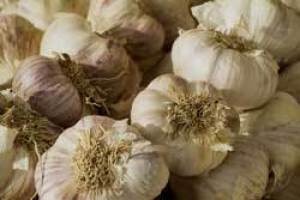 From time to time on ThriftyFun, the community debates whether garlic is beneficial or harmful to dogs and cats. With the pet food recalls, an increased interest has been created with homemade pet foods and pet health.
A quick survey of the internet shows many sites that talk about onions and garlic and being poisonous, even deadly to cats and dogs. On the same page, you will see ads for "Natural Garlic Supplements For Dogs" and sites that recommend garlic for flea prevention and general well-being. It is hard to know what to think.
Here is a pet health site from the American Animal Hospital Association that discusses poisons.
Toward the bottom of that page, there is a specific list of poisonous materials. It lists garlic and onions as poisonous, even deadly, but only in a raw or spoiled form. So does that mean that cooked garlic is OK? What about garlic supplements that people are selling for pets?
We'd like to know what you think! What have been your experiences with garlic? What has your vet told you? Has anyone lost a pet due to garlic poisoning?
Please post your feedback below.
Answers

September 21, 2010
1

found this helpful
Best Answer
I have worked at a vets office since the age of 15 and I am 26 now, I am a RVT, and I have been feeding my dogs garlic for years now and there have been no side effects to it at all, garlic is supposed to repel mosquitos so I think it has been beneficial to them not harmful, onions on the other hand do cause major problems and they could die from eating them, have seen to many come in the clinic with onion poisioning, I just did bloodwork on my dogs the other day and it is perfect and we eat garlic salt everynight on our food along with garlic powder and also minced garlic.

October 4, 2010
0

found this helpful
Best Answer
My Lab-Shepherd mix lived to be 16 years old. I gave one piece of a garlic clove minced (in food) whenever I thought she might be having problems, but tried to do it weekly. It seemed to help worms and fleas. She never had any adverse reactions.
I now have a lab puppy who has worms, according to the vet, and the meds cost over 40 dollars for three pills. I will use this for now, but plan to give her garlic when she is a bit bigger.
Answer

this Question