December 8, 2006
0

found this helpful
I AM NOT DISORGANIZED, QUITE THE OPPOSITE BUT I MAKE A LIST OF EVERYTHING I NEED TO DO THAT DAY AND AS I DO EACH ONE I CROSS IT OFF SO I KNOW I AM GETTING EVERYTHING I HOPED TO GET ACCOMPLISHED THAT DAY DONE. AND IT ALSO SHOWS ME HOW PRODUCTIVE I'VE BEEN .EVERYONE AT WORK AND HOME MAKES FUN OF ME AND MY LISTS BUT I RARELY FORGET TO DO OR GET SOMETHING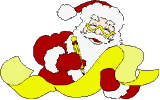 December 9, 2006
0

found this helpful
A daily list is the secret to life.
December 9, 2006
0

found this helpful
I've always been a list maker as well. When I retired a couple of years ago, I read on this site or another one a suggestion to write down only 5 things you want to accomplish today, because if you write down 10 things and only accomplish 5, you will feel like a failure. If you complete the 5 items for today and have more time and want to do more, you can always find things to do. I took that to heart for a while to establish a new routine for myself, but now I'm back to writing everything little thing down, so I can see how much I've accomplished every day.
October 11, 2011
0

found this helpful
I prioritize my list, some things are more important than others. Also, I cross out completed items with different color markers. Looks so pretty when completed.
October 11, 2011
0

found this helpful
It's amazing what a difference having a list does for the head. If I don't have a list to go by, and I forget to do something, I kick myself over and over about it. But when I have a list written out, and I wasn't able to accomplish a particular task, I simply save it for the next day. No problem, because at least I tried. I can end the day knowing that I will get it done eventually.
June 1, 2012
0

found this helpful
My husband jokes that I make lists of my lists! I love lists!! I always have a list for everyday, for the week and for the month! I make out my list for the month of things I want to accomplish from there every week I make a list and pick things from the monthly list to try and accomplish.
Then every night I make a list for the next day from the weekly list. I am a very organized person but the memory is starting to go so I write down everything. I would rather have something go on to the next days list then be forgotten altogether. I also keep a pen and 3x5 cards by my bed because it never fails once I get in bed I think of something that needs done the following day.
June 2, 2012
0

found this helpful
I am a "lister" also and the only thing that hasn't been mentioned here is that you may want to colorcode by making a tiny colored square with a magic marker before each item for different categories. Eg: red for family, blue for neighbors, green for health etc. [Works on calendar page too!]
An asterisk [*] or star before one or two items calls my attention to inportance for that day.
Lynn L