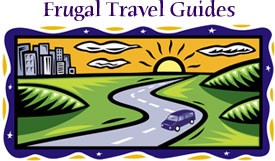 Travel Destination:
Peachtree City, GA
Country: United States
Free Things to Do:
There are a lot of cart/bike/walking paths in our city, approximately 100 miles. 2 lakes. Several ponds where you can feed ducks and geese. Bring your bikes and enjoy a bike ride and a picnic lunch by Lake Peachtree or Lake Kedron.
We have a dog park so they can socialize as well and several play parks. Even a park for special needs children.
Tennis Courts, basketball courts. Frisbee golf, soccer, baseball, BMX track and skateboard ramps. Then there is the Senior Citizen center with everything from crocheting to trips away from home.
Low Cost Things to Do:
Rent a golf cart and drive everywhere. To eat, play, swim.
Go to our Ampitheatre to see the latest singing group.
Drive to Fayetteville or Newnan to see a movie or Dixieland fun center with bumper boats, bungee jumping, putt putt, arcade games, race track.
Swimming at Kedron Aquatic Center and skating.
Expensive But Worth It:
Brunch at the Convention center.
Plane ride or helicopter ride at our own airport.
Shopping, shopping, shopping!
Golf
Nightlife:
Less than an hour away from beautiful Atlanta, GA.
Just for Kids:
Lots of parks and paths.
Seasonal Information:
Shakerag festival in September and May.
Ampitheater shows in the spring and summer.
Taste of Fayette in May.
Fourth of July Golf Cart parade and fireworks.
Inexpensive Lodging:
Days Inn Of PTC
Hampton Inn
Interesting Facts or History:
This is a planned community. We are growing. But only according to plan.
Chamber of Commerce Contact Information:
Additional Comments:
This is a beautiful city. We have lived here for 15 years. It is a great place to raise a family and even retire. Lots of things to do or just drive a little and find more things to do. Or just relax and enjoy the weather!
By Brendalu from Peachtree City, GA