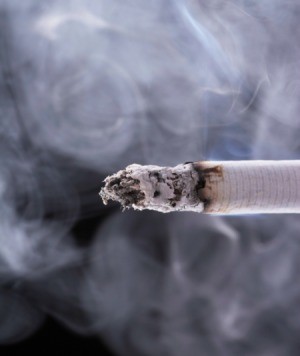 How do you eliminate cigarette smells from clothes as quickly as possible?

Alex

Answers
By (Guest Post)
June 7, 2005
0

found this helpful
Best Answer
Try Febreze, it can be sprayed directly to clothes, car, most surfaces. I spray it in the room and it goes to carpet or furniture. Air out clothes, hang on hanger and place in a breezy area on the line or back porch. I used to go to concerts and some clothes were dry clean only so I would hang them out side immediately.

June 7, 2005
0

found this helpful
Best Answer
White clothes, rinse with white vinegar. It also helps whiten and gets rid of excess soap.
By debbie (Guest Post)
June 7, 2005
0

found this helpful
Best Answer
You can also put them in the electric clothes dryer if you have access to one with a fabric softener sheet on the no-heat setting (mine says "air fluff").
By (Guest Post)
June 18, 2005
0

found this helpful
Best Answer
Add a cup of ammonia to the water when laundering clothes - this really eliminates the stale smoke smell.

Kelly
Bronze Feedback Medal for All Time! 233 Feedbacks
March 9, 2006
0

found this helpful
Best Answer
Wash your clothes with Scope (one capful) and it will get heavy smoke out (we went through a fire and had to wash everything) If it needs to be done right away, any fabric refresher would do (clorox makes a great one, just as safe on fabrics as febreez
Answer

this Question

How do I remove cigarette odor from home and laundry?
Answers

DCA
Bronze Answer Medal for All Time! 220 Answers
May 6, 2018
0

found this helpful
Cigarette smell is essentially impossible to remove; there is no way to successfully remove the smell from breath, body, clothes etc. The real problem is much bigger-not just smoke but also second and third hand smoking residuals.
The three (that we know of) disabling and deadly disease causing cigarette smoking residuals:
1-Cigarette Smoke in the air-Breathed in by other people, pets etc.
2-Cigarette Smoke Particulate Matter-Smoke particles in the air that drop from the smoke to the body, clothes and all surfaces in the car, house, work etc. From direct smoke but also from smokers and non-smokers breathing your smoke particles in and out of their lungs.
3-Cigarette Particles From Smoke that are in house, car and any other surfaces and then lifted up by air disturbances to be breathed into the lungs by people, pets, etc.
All three cigarette smoking residuals are significant disease causing problems.
As long as one smokes, they will always smell like smoke (from the body-cigarette breath from lungs, body exudes smell in sweat, etc.) People will smell like smoke no matter how much they shower, wash clothes, use mouthwash, soap, shampoo etc., and any other method you try.
Important-The three cigarette smoking residuals cause severe diseases-cancers, lung diseases etc., to smokers and non smokers alike.
I remember recently in the news, a man who smoked for years and then his wife, a non-smoker, died of lung cancer, from his smoking.

Judy
Gold Post Medal for All Time! 677 Posts
May 6, 2018
0

found this helpful
You can use a product called Nok-Out. It is available on Amazon.

Hello
Bronze Post Medal for All Time! 107 Posts
May 6, 2018
0

found this helpful
activated charcoal satchets, spraying with vinegar water, putting bowls of coffee grounds everywhere, and wiping down all surfaces very well with bleachy or vinegary water will help combat the smell

May 27, 2019
0

found this helpful
Calling myself a "closet smoker" is a joke, with a touch of denial. I only smoke at home, but I don't bother to step outside; consequently, cigarette smoke pervades the air, causing my clothes and hair to wreak of nicotine stench. That fact causes me no end of torment in time and money, as I attempt to camouflage and cover up, and rid myself of that dead give away. It's REALLY, REALLY magnified when I enter places where NO ONE SMOKES, EVER, NEVER, and that's at church. The very, most effective minimizer of cigarette smell in my clothès, and at short notice, is a RUBBING ALCOHOL SPRITZ.
All over. I use 91%. I'm not knowledgeable enough to advise on how much better that is than using 50% or 75%. Any is probably helpful. And, perhaps diluted with water, although I dont recall my source recipe on a ratio. Full strength is probably better, in case H20 would harm a fabric. Somehow, as the rubbing alcohol evaporates, it chemically neutralizes the molicules that create the tell-tale stench.

June 19, 2019
0

found this helpful
We had serious problems trying to get rid of the odor in my grandparents house. So here is my list of t-do's I can offer.
Of course it depends on how awful the cigarette odor in you house, though I'm afraid there's no simple solution.
Carpeting: tear it out, remove pads too. We used the hardwood floors underneath, but you could also re-carpet. You cannot save it, you will never get the smell out.
Walls/ceilings: Remove wallpaper if any. If it is painted, the best option is to remove the drywall or plaster if that is practical and you can afford it.
Hardwood floors. Screen and re-coat.
Porcelain. Scrub scrub scrub with a good ammonia base cleaner and a soft sponge.
Wood moldings. Heat strip and refinish (paint of stain and poly). LIght fixtures - clean with a strong ammonia based cleaner.
If you have chandeliers, you need to remove every crystal, soak and scrub them and then put them back up.
Windows: 2-3 scrubbing with Windex usually removes the film. You need to scrub, not just spray and squeegee.
Mattress. Just throw it away and buy a new one. The smell will not come out.
Cloth, bedding, etc. Wash with tide and borax use liquid fabric softener. If you have hard water, take it somewhere that does not.
Curtains. Throw them out.
Leather. This is really tough. Leather really absorbs tar and goo from smoking. It is hard to clean and expensive to replace. We cleaned it a lot and just lived with it being a little bit stinky.
Ceiling tiles. Anything soft is almost impossible to get smell out of. We just removed them.
So... good luck. I can only add, that these guys have some nice tips for saving your clothes: www.laundrycare.biz/.../
Also don't forget about the proper airing: houseweather.org/.../

July 26, 2019
1

found this helpful
The question was not what are the effects of smoking. Stick the the topic people came to this article to read. I don't smoke and don't need education on how harmful it is.
Answer

this Question