Henry is about 4 years old. My sister works with an animal rescue group in California. Henry is a rescue from the pound. She got him as a foster dog, but decided she couldn't give him up and kept him herself. She now has 5 dogs that she has adopted from the 100s of 'foster' dogs she has helped over the last 15+ years.
Henry loves to play with the other dogs in the house. One of his favorite things to do is climb on you when you are floating on an inner tube in the pool and float around with you. He also loves to chase the automatic pool cleaner. He thinks the pool is his private water bowl; he just lets us swim in it.
My sister fell in love with the breed after adopting Henry. When another purebred Schnauzer was given to her to foster, she had to keep him, too. She named him Sherman, and the two Schnauzers are now inseparable. She also has a Great Dane named Artemus, a Sheepdog mix named Fergus, and a black Lab named Gracie.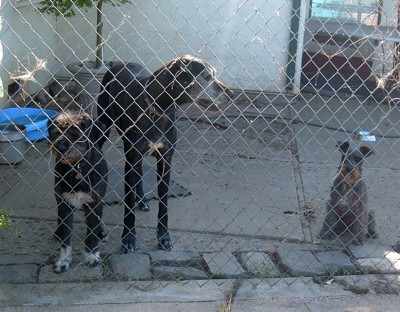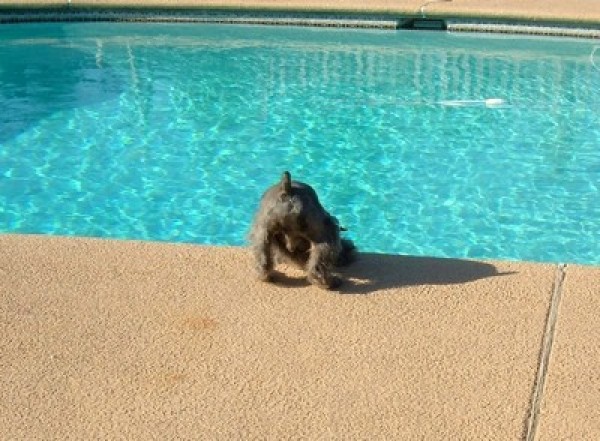 By Kathy