September 5, 2008
1

found this helpful
Did you wet the shoe first? The leather has to be wet in order to stretch. MsMolly
September 5, 2008
0

found this helpful
Go to your shoe repair store and pick up a bottle of liquid shoe stretcher (there are several brands) - you just apply it where your shoes are tight and then walk in the shoes. Your shoes will form to the shape of your foot and not return to their original shape. Also, unlike water, it will not damage the leather or dry it out. You can also find it in stores that carry shoe dyes.
September 5, 2008
0

found this helpful
I have often stretched moccasins this way: In the winter I put them by the fire to get warm. With no fire, you could put in a very sunny window, in a low oven with the door open, etc.
When they are warm, put them on!! They will mold to your foot as they cool and stretch to the size of your foot. And they are pretty comfortable even the first time. I hope this helps.
January 23, 2019
0

found this helpful
You can also wear extra socks put on the mocs and aim a hot hair dryer at the spots you want. let them cool, apply saddle soap.
By suzin (Guest Post)
September 5, 2008
0

found this helpful
Check to see if your moccasins are leather or man made materials. Leather stretches and man made materials usually don't.
September 5, 2008
1

found this helpful
The magic liquid shoe stretcher was 1/3 alcohol, 2/3 water so make your own and put it into a spray bottle. Costs pennies instead of about $4. Spray the shoes and wear them until they dry and they will stay stretched and comfy forever This works on leather.
May 4, 2018
0

found this helpful
You were/are so right!!! Thank you! I have one foot (lately, never b4) that grew a half inch for some unforeseen reason and 1/3 rubbing alcohol & 2/3's water did the trick immediately!
And to think I wasted so much $$$ on various shoes needing same treatment...well, never again!!! Thank you so much! You've saved me a ton of $$$$.
September 6, 2008
0

found this helpful
Around here, farmers wet their cowboy boots and wear them until they dry. It shapes them to the shape of their feet, so they fit perfectly and feel comfortable. You should at least wet them, then use the stretcher until dry.
By (Guest Post)
September 7, 2008
0

found this helpful
Wet newspaper is good - stuff the wet newspaper into the shoe and then wait till it dries - that should stretch them out a bit - I don't know about wearing wet shoes - can't be good for your feet - could get a fungal infection
By Lynda (Guest Post)
September 15, 2008
0

found this helpful
If they are unlined leather, use plain clear alcohol, no water. Turn the shoe over and pour the alcohol into the underneath portion of the top of your shoe then quickly roll around inside edges, trying not to get the insole too wet since it takes a bit to dry. Immediately place on your foot with whatever you do or don't wear with them and wear them until they dry, usually two hours. If you spray instead, you must thoroughly saturate the leather, not just mist it. I worked at a high end specialty shoe shop while my daughter took off from her job there to go skiing when a teen. I learned about the alcohol from them, but I also learned that I would n e v e r work at another shoe job unless I was starving.
It's back-breaking and ever so boring. The commissions are great in a good economy.
This was about 25 yrs. Ago, but the alcohol is a forever tip that works well.
If the shoe you need stretched is lined in cloth or vinyl, forget it. But if lined in a thin edged-stitched or well glued down leather, it will work. Be sure to check to see if the leather goes to the toes because in a good shoe it does, in a lesser quality shoe, it stops just inside the shoe near the toes.
Only leather stretches. Cloth liners will literally ruin because they are the cheapest fabrics unfit for anything else. God bless and help you. : )
September 16, 2008
0

found this helpful
Being Native American tis is a easy one. WET them and wear them till their dr.y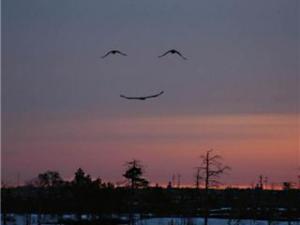 April 11, 2017
0

found this helpful
Without sounding stupid wet with water?