By Angelina. (Guest Post)
August 29, 2007
0

found this helpful
I love Fall colors. On a 8 or 9 inch disk cut out of cardboard or anything stiff and spray painted a fall color, set an inexpensive vase filled with artificial Fall flowers. Set one of those cute little scarecrows right next to the vase. Put fall leaves around the base if desired. You can glue the vase and scarecrow to the disk if you wish.
By Mythi (Guest Post)
August 29, 2007
0

found this helpful
Arrangements of fresh flowers and herbs give a whole new take on after-dinner mints.
Enjoy the best of both worlds when combining two garden favorites - like dahlias and mint - into one bouquet. Summer-time gardens overflowing with herbs and flowers offer a perfect abundance for colorful, aromatic arrangements. Herbs such as basil, parsley, mint, oregano, cilantro, rosemary and lemon verbena can be arranged in monochromatic splendor or mixed with summer flowers such as daisies, dahlias, geraniums, cosmos and garden roses for use indoors or out.
Dahlias are plentiful in many yards and work well with the green herbs. We added red dahlias and mint to a tall, green apothecary jar and bunched an herbal bouquet of two kinds of basil, mint, oregano, lemon verbena and chives in a purple jar.
A small red vase worked for a tiny bouquet of mint, basil and pale yellow ranunculus and we made separate arrangements of rosemary and parsley.
Preparation
Use a little florist foam in a shallow wine glass to anchor the parsley or other herbs. Or tie them together with florist tape, a rubber band or string. Cut them the same length so the edges just fit over the rim of the glass.
You could also make a table setting featuring various herbs in small vases or bottles. Have small scissors on hand to cut off sprigs of mint for iced tea or fruit sorbet.
Keep in mind that herbs that will be used in foods should not be mixed with flowers. Some flowers can be harmful.
Tips
A mixed herb bouquet will last more than a week if you remove the foliage below the water line and change the water frequently.
Place the herbs and flowers in the refrigerator overnight to refresh them on hot summer days.
Cost
The cost is only the time to snip a few sprigs from your yard or deck pots, or pay under $10 if buying at the store.
August 29, 2007
0

found this helpful
Have you tried the craft stores, Michael's or Hobby Lobby, for artificial pumpkins? I know you can get fall colored leaves and twigs for wreaths. I have seen tiny scarecrows to celebtate the harvest.
If you can't find suitable pumpkins go to the farmer's market and get some squash and gourds. Throw in some ears of corn in the shuck. These will make a fine fall display. When you are finished take them home to eat or give them to a shelter or food pantry.
August 29, 2007
0

found this helpful
I think it would be lovely if you tried this:A small to medium straw hat turned upside down with a half styrofoam ball(green, if you can get it, or paint it with craft paint, glued into it, then insert stems of silk fall leaves and artificial fall flowers(like orange mums etc.) and picks with papier mache gourds and pumpkins, small scarecrows,mushroom birds etc. If you wanted some real foliage, try waxing real fall leaves(remember how you did it in grade school)and wiring to picks and using them. All of these items should be available at craft stores, dollar outlets or florists. Don't forget to tell them if you belong to a organization or charitable group, large craft stores often give discounts.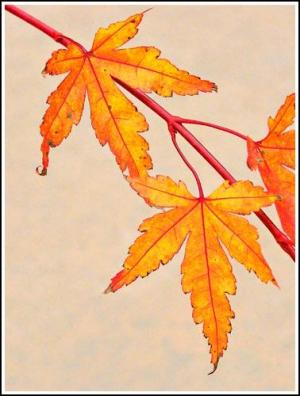 August 29, 2007
0

found this helpful
Plastic or ceramic pumpkins maybe? Or just go with the fall colors idea and make grapevine wreaths with yellow and orange leaves, accented by something else.
August 29, 2007
0

found this helpful
If there is an orchard near you they normally have a fruit stand. This is a good time to buy gourds. They are very colorful & I have bought them for as little as .25c each!
If you are crafty try one of Martha's old tricks with the English walnuts drilled that has a nice metallic cord threaded through & tied on as napkin holders - very nice!
Whoever said that center pieces are a MUST anyway!?
Aside from being another thing to worry about there is always storage afterword or they go in the trash unless you give them as door prizes!
If you HAVE to have something there, how about simple candles in fall colors?
Inexpensive enough if you know where to get them & definitely unobtrusive, fill in around them or between them with beautiful fall leaves! They are still FREE!
August 30, 2007
0

found this helpful
Check out your local Dollar Tree. They carry the fall leaves and pumpkins.
Last year they even supplied a list to make a cornucopia. They look very nice!