Sadie is a bouncing beautiful Beagle and is approximately 4 1/2 years old.
We adopted Sadie from the county animal shelter (dog pound) where she had been picked up as a stray. She was a little over a year old when we got her.
Sadie loves to play hide and seek - hides under a blanket and growls at you through the blanket, then runs around the house with the blanket over her.
This picture is of my daughter and Sadie - such a beautiful pair! Sadie sits up straight on the couch (like a human) to let you know she wants her belly scratched. She is such a fun part of our family!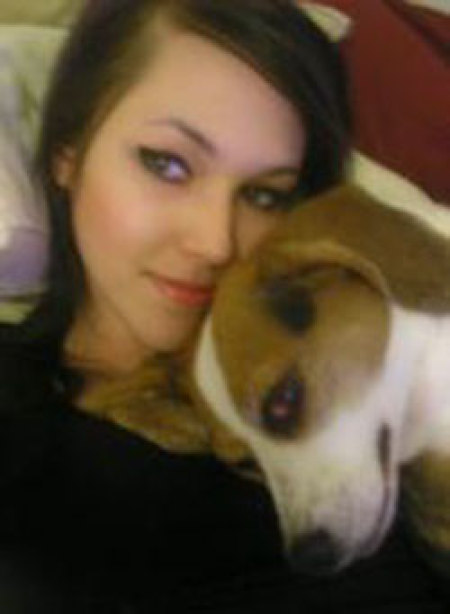 By Connie from Roswell, NM