March 22, 2008
0

found this helpful
Borrow a karaoke machine, play guitar hero, play find the guitar picks.
March 24, 2008
0

found this helpful
Make sure they all dress fifties of course, poodle skirts, bobby socks, high tops, turned up jeans, white tees for the guys. An easy way to decorate is go to a recycle store and get old rock and roll albums(with covers if possible). Thread fishing line through the holes in the records and string them from the ceiling, doublestick tape the album covers to the wall. Do large cutouts of old style coke bottles, milkshakes and a huge jukebox, old-style. Serve malteds and burgers of course. For games, try name that tune for 50's rock songs, jive lessons or a contest(perhaps someone you know can jive well and would teach the kids) Maybe some older movies on video like Elvis and Annette and Frankie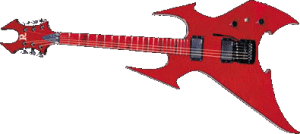 March 24, 2008
0

found this helpful
You don't mention whether or not he is a serious musician, or how old he is. Is it dancing music? Make sure there is plenty of room to dance or just gather to listen. Does he have band mates? Make sure you have a CD player available for his breaks and if he doesn't have an ample supply, encourage kids to bring their favorite CD's, labled with their name, of course, if you're going to do that, to make sure some CD's don't "walk" home with the wrong people, by mistake. Sloppy Joes might work better than pizza, because you can keep it in a crock pot and eat when you want to; it's also thriftier. Both you and your son can appreciate that. Some savory chip snacks, some raw veggies, both of which teenagers inhale, and choose just a few sodas, like a cola, an orange, a clear and a diet anything.
Get cans that can be kept on ice (in a clean muck bucket if the party is big) with various ways to "tag" the can to identify it. That way you don't have to have cups. I also find that kids today appreciate bottles of water, so, definitely have a bunch of that in the cooler. Check out the internet for age appropriate party games, and be prepared to be the group leader for that part of the party. The kids won't mind. They also like games. Remember the old Den Mother adage: "Keep it simple; make it fun." Good luck, get yourself a pair of ear plugs, and Happy Birthday to your young man. Rock on!
March 25, 2008
0

found this helpful
I held a rock'n'roll party for my daughter for her birthday, I cut out guitar shapes out of cardboard and paint with cheap spray paint in you color choice, ask an electrical shop for their old fridge boxes, this is a good size, we also cut out large circles to use as records and painted them, smaller ones to make cds, musical note shapes painted as well, we hung these all around our yard and off our back deck, we and glitter to some so they would sparkle, we also spray painted the shapes onto our grass (it doesn't hurt it just grows out), we just moved around when painting our decorations, added some glitter, we also made biscuits in the shapes of guitars and records, we just let our imagination carry us away, and all the kids had a blast. I have thrown many themed parties the kids (and parents) look forward to the next year to see what i have come up with, i hope this helps if you want anymore ideas send me an email to marg_jas AT hotmail.com and i send you some more. Parties are meant to be remembered so have fun cheap doesn't have to be boring. Just use your imagination.