November 7, 2009
0

found this helpful
I will keep your puppy in my prayers. I just went thru the same thing with my kitten that I adopted. I brought him home on a Saturday afternoon and Monday had to take him back and they said he had Panleukopenia.
He survived and is doing wonderful now. I do hope your baby gets well.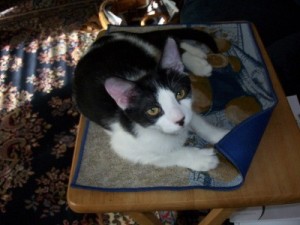 November 7, 2009
0

found this helpful
You are an angel on earth to try so hard, but there comes a time to let her go. I know, a lot of you will agree and a lot will disagree, but that is the reality. Of course, if you have money to burn, and I doubt you do if you are a member of this community, then by all means spend it. An ethical vet will tell you there is no hope, rather than taking more and more money.
I once found the most precious little kitten half starved in a field. My daughter had two, and when I brought this little gal home, I asked if she had room for one more...and of course she did.
She was very tiny and seemed to grow slowly, but she did grown. She seemed to be doing fine, then one night, about 9 months later, she began to howl like injured cats often do. It was a quick trip to the vet and she was gone before we could even get her into the office.
Sometimes, critters who are too small or malnourished and their hearts don't grow with them. That was the case. If this little angel is meant to be here only a short time, then better with someone who loved her and tried to keep her alive.
I truly hope she makes it. Take some photos of her for your mantle so you can always keep her in your heart.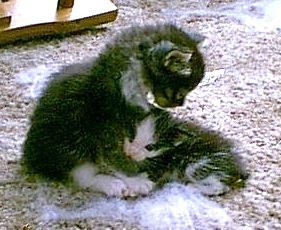 November 7, 2009
0

found this helpful
God bless you and your puppy. I don't know how to help you except thru prayer. Just remember that God is the great Healer, and even when the vet can no longer help your puppy, He can.
Please keep your faith! I'll be praying for you both!
November 7, 2009
0

found this helpful
Parvo? enema with colloidal silver 10 to 15ppm. Half hour later, another enema. This knocks out most of the parvo germs accumulation in the colon, plus provides added hydration. Hydrate by mouth often, dropperfulls, larger dogs, use even your baster. good idea to dose any small amount of colloidal silver but do it often as you can until crisis is over. Then you can cut backin the following days.
November 7, 2009
0

found this helpful
I'll be praying for your sweet baby.
November 7, 2009
0

found this helpful
"Poor But Proud", your story broke my heart :( "Samantha". I will pray to St. Francis of Assisi for your baby. He is the Patron Saint of Pets. Please let us know how it goes.
November 8, 2009
0

found this helpful
Said a prayer for your little baby. This breaks my heart and I know it is breaking yours.