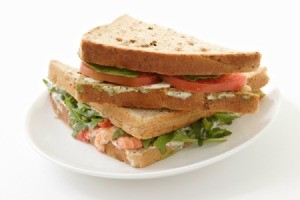 If you are looking to reduce the fat in your diet, one place to start is to find an alternative to mayonnaise. This is a guide about alternatives to mayonnaise.
Solutions
Read and rate the best solutions below by giving them a "thumbs up".
Instead of mayo, instead of Miracle Whip, I have found a healthier alternative. In short, I tried hummus at a restaurant, and it was excellent. It's basically beans. I bought a package that you reconstitute with cold water. I have used it as an alternative to the aforementioned spreads. It did better than OK. And it was healthy, not fat laden. By the way, the last time I was going to buy a lower cal version of Miracle Whip, I read the label. Transfatty acids! Naturally, I did not buy it! Phooey on them.

By Holly from Richardson, TX
Sour cream and plain yogurt are great. These two items can be substituted for mayonnaise in recipes. Some don't like the ingredients or taste in mayonnaise. Greek Yogurt can also be used the same as a substitute for mayonnaise in recipes.
By Robyn
If you make potato salad but your "kids" or others don't like mayo try substituting the mayo with vanilla yogurt! My mother used to do this for me when I was in the "weight loss mode"! It was great!

By Veronica from Sedalia, Missouri
Share Your Feedback: Once you try any of the above solutions, be sure to come back and give a "thumbs up" to the one that worked the best for you. Do you have a better solution? Click "Share a Solution" above!