We have all been there, standing in a store aisle comparing the name brand product to a generic, usually less expensive, version. This is a guide about hoosing between generic and name brand.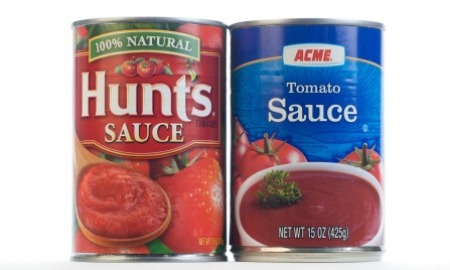 By AuntieAnn 1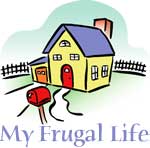 My husband insists on buying name brand foods, etc. He thinks the generic brand of food is "nasty tasting". I can agree with him on a few items (very few), but I am a penny-pincher!
I have learned a few secrets from being a cook's assistant at a couple restaurants, and I brought them home to try out on my husband. (Sad but true that many restaurants do just what I am about to tell you).
I buy a bottle of name-brand ketchup to put in the fridge and a couple of store brand bottles to stash in the cabinets. When the one in the fridge is about empty, I fill it up with the store brand. I rarely have to purchase name brand items this way. I just keep refilling with the store brand. No one seems to notice!
Ketchup is just one example. I do the same with flour, salt, sugar, mustard, mayonnaise, etc. I also add a few instant potatoes to my mashed potatoes, and no one ever knows the difference.
I will admit that there are items we buy that cannot be generic. Almost everyone will agree that toilet tissue and coffee are two such items. But, I buy the cheaper toilet paper and put it out for when guests are here - stashing the good stuff for my husband and me! I know this seems a little mean, but it is just how I do things.
In this day and age when prices are sky-rocketing, and yet you live with a picky person, you have to figure out ways to save.
By AuntieAnn from USA
Do you have a frugal story to share with the ThriftyFun community? Submit your essay here: http://www.thriftyfun.com/post_myfrugallife.ldml
Do you buy WalMart generic (Great Value) products? Have you found that's just as good as name brands? I just tried their peanut butter and found it to be just as good as the major brands. Some things I've been reluctant to try, but being the economy the way it is I'm having to really stretch my dollars.
By Betty
---
Most Recent Answer
November 2, 2011
I can't believe that none of you posted the fact that a good portion of great value food tastes like cardboard. the key is finding the products that are simply repackaged brand name items. however, the toasted whole grain oats (cheerios) are horrifyingly bad. same with the "crisp rice". which reminds me that their white rice is terrible. sweetened condensed milk is a no go as well. yogurt, fuhgidabowdit! Some gv stuff is better. Lemonade, apple juice, frosted mini wheats, multigrain flakes, ranch dressing, fun topic! Oh yeah, word to the wise. never let your baby walk around in wallyworld brand diapers!
---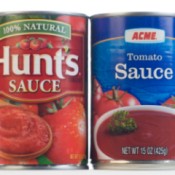 This is a question that is often asked and debated. Not all generic brands are created equal and not all name brands stand up to the hype. Share which generic brands you use and which name brands you can't live without.
---
Most Recent Answer
April 10, 2012
There is no substitute for Heinz brand ketchup, Miracle Whip or lays potatoe chips or Fishers bologna. I absolutely love the canned tuna at Sav a Lots. As far as medicine, I always purchase generics. Over the counter is always cheaper and the ingredients are over seen by the FDA qand is safe.
---
By ama 1
Which one works better, generic versus store brand bleach?
By Ama from Worcester, MA
---
Most Recent Answer
---
I like to clip coupons for products I use regularly. I've noticed that even with a coupon, the name brand item may still be more expensive than the generic store brand. It always pays to compare prices on name brand items minus the the coupon versus the generic store brand.
By Rachel's Mom from Wilkesboro, NC
By Jeanne 6
When my 3 boys hit puberty, they wanted name brand hair products. I bought one bottle and as it emptied, I added about 1/4 cup Dawn regular dish detergent and then filled with water. It thickens and I never bought another bottle of expensive shampoo again. Inexpensive shampoos and conditioners, like the Suave brand at Walmart, can have water added to them and they thicken and work very well.

Also I took the labels off the Walmart clothes I bought them and put them in old "acceptable" store bags. They never suspected.

Source: Many people know this and many don't. I have been a frugal mom for nearly 40 years.

By Jeanne from Elysian Fields, TX
By edieparks 3 3
Does everyone know that there are generic heartworm pills? Just ask your vet and you will be very pleased with the price difference between generic and name brand.

By Edie from KY
I just wanted to throw my two cents in about the generic Zyrtec. My husband does real well on Zyrtec, the allergy medicine. Well we tried to save a little money and bought the Walmart brand equate, there are some differences in the ingredients but we didn't think a lot. NO! Please watch the labels, even small difference can make a BIG change. I was able to contact Zyrtec and I will be getting coupons, so we went back to Zyrtec.

By Jamish from Leoti
A generic just became available for the brand name Allegra. The generic name is Fexofenadine and it comes in the 30mg, 60mg and 180mg. I believe it is manufactured by Teva. So if you are taking Allegra you might speak to your pharmacist about having it filled with the generic equivalent! Great news for the pocketbook.

By Sandra
By Beverly H. 1 4
Del Monte is the producer of Great Value canned fruit, I worked for a trucking comapny that hauled it, and it comes for various DelMonte plants around the country but, a lot is from California.
Cott Beverages makes the Sam's Choice sodas. All of your generics are made in name brand factories, but sometimes are of a slightly lesser quality, or end of the run bits are used in the off label containers. Like fruit cocktail for example, while made by DelMonte, the GV brand has more hard bits of pears especially and uneven size pieces than the name brand.
At least once a month, name brand stuff is on sale. I buy brand name products like; dish liquid, laundry soap, cereal; then I mix it with my generic. I put 3/4 of generic and 1/4 of brand name. Then for cereal, I mix fruit loops, or something like that, with my generic cheerios and leave it in a plastic "tub". Also, when all I have is cheerios, I add sugar right to the container, instead of my family adding it themselves.
By Moonseekerjade from Onset, MA