I am searching for ideas on reusing glass flower vases. I want to do something with them for a Christmas bazarr. I have all sizes and shapes of vases and rose bowls. It needs to be something easy and inexpensive, as I have many! I hate having to toss them.

Thanks, in advance, for any 'solutions'!

Billie
October 21, 2004
0

found this helpful
I collected some vases and clear jars, added sand and shells. Buyers loved them.
I made smaller ones with plastic jars for preschool discovery table and secured lids very tightly with glue. In addition to shells, I added other interesting items such as a small toy car. They played "discovery" with them, by shifting the jars back and forth to see what would "come up."
October 29, 2004
0

found this helpful
All great ideas! I'm very visual so I recommend visiting this site and either posting your question or doing a search of the forum for past posts. There are many, many pictures!! HTH.
May 27, 2005
0

found this helpful
An inexpensive way to decorate for Summer is to put lemons in the bottom of a vase or bowl and then put a few blue silk flowers coming out of the top
March 29, 2006
0

found this helpful
glass painting or glaze pens could be used to decorate them.
Read More Answers...
I have several medium to large glass vases that are sitting around collecting dust. I'm wondering about crafts to do with them. I have one on my table filled with pine cones and acorns and other seasonal dried flora as decoration. Thanks!

Stefani from Lexington, KY
November 12, 2007
0

found this helpful
If the vase(s) have smooth top edges, get a glass plate(bread and butter size or a saucer) in clear glass. Using assorted colors of aquarium sand, make a layered design, dipping skewers in to make changes in the lines of the design if desired. Then,using a glass or porcelaine glue,attach the plate/saucer to the top of the vase, bottom side to the lip of the vase. Add a pillar candle and u have a lovely candle stand.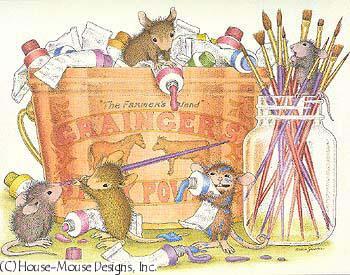 November 18, 2007
0

found this helpful
I have not tried this but I will; get a plate larger than the top of the vase but not too big that it will make it tip.
you can put something colorful inside (or not) and use glass glue to glue the plate to the top and you have made a cake plate that is one of a kind. another idea is to fill vase with potporri(spelled wrong?)and throughout the potporri put a string of Christmas lights leaving the plug out of course cover the top with a pretty paper or real doily(sp?).
So when you turn the lights on, it smells good luck to ya me to ;)
June 17, 2008
0

found this helpful
I have actually been looking for some glass vases so that I can put small jewels or aquarium rocks or small shells in the bottom, then put a candle in a decorate with ribbon, although i was thinking about also sponge painting part of the jar for decor too! Hope it helps someone else!
September 17, 2008
0

found this helpful
I used two of mine for betta fish tanks. Bettas like small area tanks and they look great with some lucky bamboo coming out of the top. Good luck
Read More Answers...
If you have extra, empty vases, cover them with cloth of your choice. Place a heavy object in bottom to keep the vase from falling over. Buy Styrofoam craft balls or doll heads to fit in the vase opening. Add facial features to Styrofoam balls. Use some yarn for hair. Make a cap from cloth to match the body. It is a good way to use extra vases for inexpensive gifts or knickknacks. I take them to sick friends for a "Get Well," or "Cheer up," gift.

By Gladys