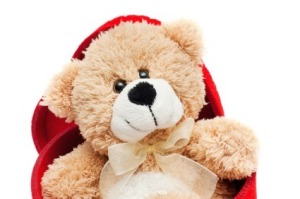 It's good to give those extra stuffed friends a new purpose for someone who may need a buddy to hold. This guide is about donating used stuffed animals.
Ad
---
Questions
Here are questions related to Donating Used Stuffed Animals.
I have a lot of stuffed animals my grandchildren do not play with and would like to donate them to some needy children in my area. Anyone know where I can donate these?

Ron from Warrington, PA
Ad
---
---
Most Recent Answer

By Chris E.06/30/2011
I am the director of the Teddy Bear Brigade a program of Gleaning for the World, a 501c.3 non-profit located in Central VA. We accept new and gently used stuffed animals for distribution as humanitarian aid or disaster relief to children in developing countries. For more information visit our website at http://gftw.org/current-projects/teddybearbrigade/. Stuffed animals can be shipped to our warehouse at:
Gleaning for the World
Att: Teddy Bear Brigade
7539 Stage Road / P.O. Box 645
Concord, VA 24538

Thanks, Chris Ellis
Where can I donate stuffed animals? I want to give them to kids who have lost some they love or have been placed in a new home. They are animals that my dad has won in claw games. My mom has passed and he has five girls; we are 40 and over. We just want to see them to go to a places were they can help someone smile, even if it's just for a minute or two. Thank you.
By PMJ
Ad
---
---
Most Recent Answer

By S Durgeloh [7]03/21/2012
Your local women's shelter would likely be glad to have them for the scared and confused children there.
I have tons of stuffed animals, but was wishing I could hand deliver them to children who are sick, or have been in traumatic situations. It would bring me such joy to see the smiles on the children's faces when I hand them a wonderful stuffed animal. I have collected these stuffed animals over the years. I also have a huge collection of Beanie Babies and Beanie Buddies. Where is it possible for me to do that, and when would be a good time? I live in Burlington, Washington. I would love it if I could take it to Seattle Children's Hospital, but it is too far away from us now. Does anyone know of a place in Mount Vernon, or Burlington, WA that I could take the stuffed animals and deliver them in person? Does Skagit Valley Hospital have place I could take them? Please let me know.
By Kristen
---
Most Recent Answer
By Sandi/Poor But Proud [446]11/12/2013
You can call them or yes, donate to the police. Kids who have lost someone to an accident, violence or a trauma love and need them. That is where I sometimes give just after I have purchased them from a yard sale and/or thrift shop. I wash them and do the "sniff test" (this nose knows ciggies and kitties a mile away). Some Febreez and a day in the open air and they are ready to give a kid something to hold.

I hope this helps.
PBP
I have many used stuffed animals that I would like to donate, but I know they must be cleaned first. I can't afford to dry clean them all, but I was wondering if I could wash/dry them at home? (I don't have a front load washer just a basic model.) Do you know of any organizations that take "gently used" animals?
By Daisee Mae
---
Most Recent Answer

By Bethany L.02/01/2015
I have a lot of stuffed animals. Some I found in the trash and that is exactly how I clean them. They do perfectly fine in the dryer. I just would put them in for 20 minutes at the most, if they're still wet you can put them in for longer. I hope this helped. :)
I have a bunch of stuffies I would like to donate.
By Dottie
---
Most Recent Answer

By cybergrannie [32]11/26/2014
Many larger organizations are prohibited from accepting "preowned" stuffed animals as it is considered a "health" hazard. You will have to find someone like Goodwill, Salvation Army and local small charities to accept these.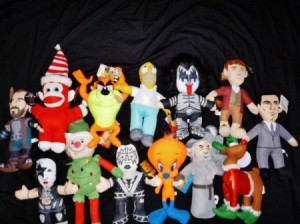 I live in a suburb of Nashville, Tennessee and would like to donate between 50-100 new stuffed animals/toys to an organization that can distribute them to needy kids. I am willing to deliver to any county adjacent to Davidson County.
By PD
---
Most Recent Answer

By cybergrannie [32]11/25/2014
I live in Florida but we are able to donate NEW stuffed toys to our local hospitals. These are usually given to children when it seems appropriate - especially at Christmas.

I believe our Lion's club also does something like this so maybe you could check with one of these for advice.
Solutions: Donating Used Stuffed Animals
Do you have knowledge about this guide topic? Feel free to share a solution!
Archives
Thrifty Fun has been around so long that many of our pages have been reset several times. Archives are older versions of the page and the feedback that was provided then.
I am looking for places to donate used stuffed animals. My kids love them and always ask for them for holidays, birthdays, etc. I have tried to ask people not to get them new ones, but the kids love them and some people can't NOT get them new animals. I weed out the collection when they're not home, and have a couple of garbage bags full of animals that they have forgotten about. They're in good shape, and I am sure that some children would love to have them.

Does anyone have any ideas of places that I can donate them? Last year we donated them to a local church, and they seemed stunned (overwhelmed) by the amount, so I need a couple of different places to give them to. Any ideas? I don't know of any shelters nearby, and I don't want to pay to send them somewhere.

Mary Kay McCann from Marengo, IL
---
RE: Donating Used Stuffed Animals
Try police and fire departments for kids of crime or fires in homes, a stuffed animal is a good comfort for them. Also, animal shelters use stuffed animals for kittens and puppies that have lost their mom's early on, the soft squishy thing in the corner is as close to a warm mommy as they can get. Homeless shelters and battered shelters are good, sometimes children leave their homes at a moments notice, with nothing to be able to bring with them. You might also try freecycle, you can weed out the people who respond and give to a worthy cause. Make sure they are clean and look new, nothing makes someone who is down on their luck feel worse, than a grungy used item. Not saying that they are, it's just a blanket statement. I've experienced having "less than" and it's not a good feeling to have to take "charity" let alone charity that is gross. Good luck and bless you for thinking of others instead of just donating right away. (02/25/2007)
By michawnpita
RE: Donating Used Stuffed Animals
The churches are a good place, some have fall festivals or vacation bible schools that require prizes. A local shelter would be another idea. (02/27/2007)
By
RE: Donating Used Stuffed Animals
I wonder if the hospitals may take them? They will take toys here at the hospitals. There again they need to be clean I would think. Try calling a few of them. (02/27/2007)
By
RE: Donating Used Stuffed Animals
In our area the ambulance service collects them to give to children who are scarred by some trauma or emergency close at hand. (02/27/2007)
By Beverly
RE: Donating Used Stuffed Animals
I donate my girls stuffies they no longer want to a home for the Elderly. They use them as prizes for bingo etc. (02/27/2007)
By melfrmny
RE: Donating Used Stuffed Animals
The Church of the Nazarene makes "Crises Care Kits" that are given to people in need. They include a small stuffed animal (think beany baby size) in each kit. You can call a local church and ask if they need them. Loretta (02/27/2007)
By LorettaB
RE: Donating Used Stuffed Animals
I have given stuffed animals to policemen. They give them to children who are victims or kids of criminals, just call your police station. (02/27/2007)
By sandy63
RE: Donating Used Stuffed Animals
That is great that you are wanting to donate them to charity. I have a suggestion but don't know if they have it in your area. You can look them up online. They are called Newborns in Need. A girlfriend in Wyoming is Vice President of her chapter and they get all they can find that are clean and kept up. Good luck. (02/27/2007)
By Michele
RE: Donating Used Stuffed Animals
My brother is on a fire department and he said they use stuffed animals all the time to give to kids. If no one will donate them they have to buy them and that takes away from their equipment budget. So call your local fire department! (02/27/2007)
By starxmn
RE: Donating Used Stuffed Animals
I usually wash and dry them and put them in a nice big bag with a fabric softener sheet and donate them to the goodwill, definitely some children will get them, also we have a church operated thrift shop that are always in need of anything. (02/27/2007)
By dameemag
RE: Donating Used Stuffed Animals
I know this has already been suggested but donate them to the Fire Dept./EMS. My girls were involved in a serious accident when they were younger and they were both given stuffed animals. My older daughter still has hers 5 years later and remembers being given it by the EMS in the hospital. (02/28/2007)
By Ann
RE: Donating Used Stuffed Animals
I work with the mentally retarded. They are quite fond of stuffed animals. Consider calling your county board of mental retardation/developmental disabilities. They could probably also accept other items. (03/01/2007)
By crazypete
RE: Donating Used Stuffed Animals
Project Night Night takes used stuffed animals BUT they have to be in VERY good condition - check out their website: http://www.projectnightnight.org/ (06/05/2008)
By Yetzer
SAFE
There are a lot of good suggestions here http://www.ehow.com/how_2129559_.html (10/07/2008)
By Addie
I would like to donate some gently used stuffed animals. Where can I donate them?

Natasha from Columbus, OH
---
RE: Donating Used Stuffed Animals
Our local police department takes bears. (11/06/2008)
By Diana
RE: Donating Used Stuffed Animals
I heard a doctor speak on tv about giving stuffed animals. He said to first put them in a plastic bag, then put the bag in the freezer for a day or two. That should take care of any germs, mites, etc. (11/06/2008)
By ROBERT
RE: Donating Used Stuffed Animals
I'm sure the Salvation Army, your local battered women's shelter, or homeless shelter would be more than grateful to have those stuffed animals. There's nothing more likely to bring a smile to the face of a distressed child. (11/06/2008)
By JustPlainJo
RE: Donating Used Stuffed Animals
Since you live in Columbus, try Children's Hospital. (11/07/2008)
By jwrh626
RE: Donating Used Stuffed Animals
Plenty of good advice, but you may also want to call around to animal shelters. Lots of them will take small stuffed animals as chew toys for pets awaiting new homes. (11/09/2008)
By tahlula
RE: Donating Used Stuffed Animals
Operation Christmas Child is getting shoe boxes together right now. Police stations put them in their cars for children who are victims of crimes. (11/09/2008)
By sandy63
RE: Donating Used Stuffed Animals
When children are accident victims, or somehow involved in an emergency situation with the police, it is so great for the policeman/woman to have a stuffed animal to give them. (11/09/2008)
By Toebeanie