Can anyone help? I have just been given generous amounts of fur fabric by a friend. So far i have made a large pencil case for my niece but that's all. Apart from making teddy bears with the fabric- has anyone got some creative ideas for what to do with it please?

Many thanks.

Monique from Somerset.UK
October 1, 2007
0

found this helpful
Pillows, all girls,little or big love pillows on their bed.
Also maybe vests if you have someone to make them for or even make them and sell them.
October 1, 2007
0

found this helpful
I have made lots of puppets with fur especially the Sesame Street ones. Monsters are always popular as well as lots of other animals. With my little scraps left over, I make a lot of cute furry finger puppets. You can make whole sets of them with a theme like wild animals or barnyard animals and even animal pillows too. So cute and cuddly. They make one feel all warm and fuzzy. LOL Hope that helps. SueQ
October 1, 2007
0

found this helpful
I don't know how cold it gets where you live but I made some mitts with fake fur. They have been the warmest around for 10 years at least. Since I'm in Northern Canada I use them to shovel. They are wearing out and I will be looking for more. Be sure to put the fur side in and keep wiping the sewing machine needle(thread and all) with alchohol if it gets sticky from the furs backing.
October 2, 2007
0

found this helpful
Hey, nobody mentioned scatter rugs. Just be sure and add non-slip to the back with permanent fabric glue or by stitching. Also if u are really ambitious and have a simple chair, why not cover it with fun fur. Lets hope your new stash includes some funky colors. Hats and matching mitts would be fun too,just use a pattern for fleece and have fun!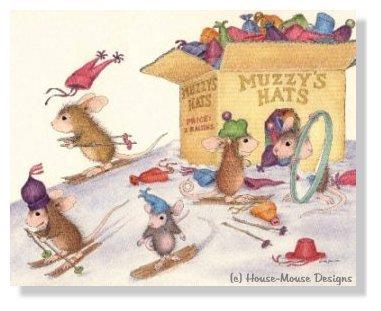 October 2, 2007
0

found this helpful
Also, muffs and my personal favorite, car seat covers.
October 2, 2007
0

found this helpful
At this time of year Halloween costumes come to mind(Lions, tigers, bears etc)
Related Content
(article continues below)
October 3, 2007
0

found this helpful
With a strip of fake fur, some Velcro (hoop and loop tape) you can make a cover for your car`s over-the-shoulder seat belt. A friend made one for me. I love it! No more chaffed neck!
October 4, 2007
0

found this helpful
WOW! I am so glad I asked, so many wonderful ideas of which, many I will try.
T H A N K~ Y O U ~A L L ~S O~ M U C H!
Monique xx
December 1, 2007
0

found this helpful
You could line the inside of a decorated craft box for a kid. Make it a jewelry box. Some one did that on a craft site, and sold it for 175.00 dollars.
Read More Answers
I just bought a square of thick fake fur from Walmart and a really long, but wide strip of thin leopard skin themed fake fur. Does anyone one have any ideas for what I can make for myself or my pets? (I have 2 cats and a large Labrador)
By Hannah
July 9, 2012
0

found this helpful
Not sure if you'll have enough material or not - but if you do, you can make a cute capelet out of fake fur. You'll need a lining. I've used Simplicity 3921 to make several out of different types of material including fake fur. I gave some as gifts and they were a huge hit.
July 9, 2012
0

found this helpful
Cut the fabric the size of a place mat. Put the mat on the couch, floor, bed, or anywhere. As soon as you cats see one of them they will claim it as there own. You could also line it and put organic catnip inside, or just rub it with catnip. If you line it you could stuff it with foam or poly-fill from an old pillow. You could make the mat the size of a box top and put it inside. Don't make the mat too big. Cats like to curl up in small spaces. You can put the mat inside your cat carrier when going to the vet.