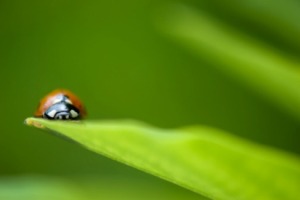 These insects enjoy aphids, but there are other things they may like. This guide is about feeding and caring for pet ladybugs.
Ad
---
Questions
Here are questions related to Feeding and Caring for Pet Ladybugs.
I am a science coach with our school district and our first graders are going to be raising and caring for ladybugs in the classroom. We need to know what to feed them other than aphids? Hopefully we can find a food that is "classroom friendly". Can you help?

Pam from Midland, TX
Ad
---
---
Most Recent Answer

By animalover0906/15/2011
Raisons or honey to eat. Put some water on a coton ball or tissue paper to drink. Put them in a small container or jar and put some soil at the botom with grass over it (this is optional). Change the food every 2 days and the water every week. Hope that helps! Good luck!
Animalover09
What do they eat besides bugs? What fruits can they eat?
By Luna
Ad
---
---
Most Recent Answer

By ace swift04/14/2015
I have a lady bug right now, and I know that ladybugs can eat grapes but you have to peel the skin so they can eat it because they also eat raisins. My ladybug Stewart also has a few drops of water and some soil and grass.

What do ladybugs eat?
By Nature_lover11 from Las Vegas, NV
---
Most Recent Answer

By Grandma J [46]05/08/2009
The ladybug is different than the chinese beetle which looks very similar, a slight more orange to the LB. The CB bites and stinks when you pick it up, crush it, etc. I try to capture both in the vacuum and move them outdoors to the gardens. The CB was brought to the US for aiding in the crops infestation from other pests from other countries. Their eggs sit on freight to be sent, hatch out when they get here.
If you don't have aphids, what can they eat?
By Hannah from Watertown, NY
---
Most Recent Answer

By Dinah Ackerson [2]11/26/2014
Checked wikihow for answer and how to keep ladybugs. I suggest releasing your ladybug in a day or two as they are difficult to keep alive for an extended period inside.
What can lady bugs eat and drink other than aphids, what do you put the food in?
By Cookies1456 from Sumrall, MS
---
Most Recent Answer

By gio 11/19/2014
Ladybugs can also eat raisins, honey, or lettuce. Put it on a paper towel or something that is easy for them to reach.
What do ladybugs eat and drink besides aphids?
By Christian
---
Most Recent Answer

By hannahbriggs01/08/2014
Raisins or honey/sugar. Also give them water.
How do you make the honey water for ladybugs? Is there a recipe for it?
By Brook P.
---
Most Recent Answer

By Cheryl [2]03/27/2012
I use a recipe that is 2 cups of water and 1/2 cup of sugar. Bring to a boil and let cool, then pour into hummingbird feeder. My hummingbirds love this and get really upset if it is empty.
I would really like to know how to make pet ladybugs food with either honey or raisins. Would you please tell me how to?
By Hailey H. from Gilbert SC
What should I feed my pet ladybug?
By Savannah from USA, CT
What do lady bugs eat?
By Rylee from CA
What do ladybugs need to live? What do they eat? How much water do they drink?
By Makala C.
Solutions: Feeding and Caring for Pet Ladybugs
Do you have knowledge about this guide topic? Feel free to share a solution!