Getting Dye Out of Clothing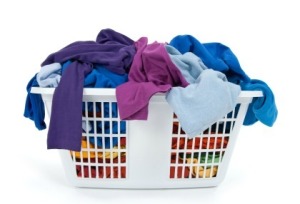 Dye can get onto clothing either in the wash or by transferring from other clothing such as jeans. This is a guide about
getting dye out of clothing.
I had a bright piece of yellow paper in the back pocket of my light colored jeans and I forgot I had it in the pocket. I washed my jeans and now the bright yellow got on my pants. How do I take it off? They're my favorite pair of jeans. Help.
June 17, 2016
0

found this helpful
How Can I Get
Out A Spot On My Lime Green Bra
From My Black Hair Dye(?)
Please Help Me(?):)
Thanks
August 18, 2016
0

found this helpful
Yellow dye on my good jeans
I tried to tie dye a really nice shirt, but it looks horrible! How do I get it out? Please help.
By Mackenzie M
January 19, 2015
0

found this helpful
A box of Rit Color Remover might be a solution for you. I have used it to take color out of a sheet that came out of the washer all blotchy for some unknown reason. Sometimes grocery stores carry some Rit Dye products. I got a box recently at a craft store. Good luck!
June 13, 2016
0

found this helpful
How do I remove blue syain from white cotton top
October 14, 2016
0

found this helpful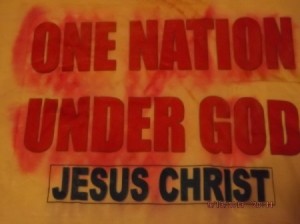 We made a red and blue transfer. We ironed it on a white t-shirt. It was worn all day and the next day, in the heat. Sweat caused the red ink from the transfer to bleed! How do I fix this? Clean it up so it can be worn again and not ruined?
By Mary C.
February 21, 2015
2

found this helpful
I wash a black and white poker dot 100% linen dry only dress the black dots bled pink on the white. I put some sea salt in some cold water and let it soak for a while, then I rinse the salt out with cold water and hang it out to dry. My dress look like new.
May 6, 2016
0

found this helpful
I washed a light green top with a bright orange top in cold water. When I removed the green one from the washer it has all orange running through it. I took the tip of putting sea salt in cold water and soaked the top for about 15 minutes. I could not believe it when I took it out and rinsed the top the orange was gone. Amazing! A keeper tip. Thanks
I have just washed my son's new school t-shirt which is yellow with my normal colours (none of which run) and for some reason when I took it out of the machine it had blue dye on it and now it looks a "dirty" yellow colour. Any tips on how to get it back to it's original colour would be appreciated.
By Ann-Marie A
September 4, 2013
0

found this helpful
Get Rit Dye color remover and follow the pkg directions. It should come out. Good luck.
July 31, 2016
0

found this helpful
How to get dark stain on a red football shirt out.think it was left wet in a washing basket and stain was on it.it is a large stain.
How do I prevent or remove dye that is running on my garments? I put like colors together on cold and have used every type of detergent and my clothes still come out with spots. They look like grease spills and I know they aren't. They even appear on the back of a tee shirt sometimes. Help.
By Barbara J
July 23, 2013
0

found this helpful
Colors bleeding onto garments stain the entire garment or they stain the area where they sit for a length of time such as if you leave things in the washer for some time before putting them into the dryer. I suspect that you have some other sort of thing going on; if they look like grease spots, I would think they might very well be grease spots. For that, I find that any good stain remover for grease, such as Shout, works; although the best thing I have found is an Orange peel cleaner. If the marks are a lighter color, it could be some type of acne medication or something of that nature that you are using on your skin. That kind of stuff will bleach out color and discolor necklines, and also it will look like fingerprints on colored garments, but will not show up until after the garment is laundered.
June 18, 2016
0

found this helpful
If it is grease of some sort you can put dish soap on the spot and let it sit for like 20 minutes then wash like normal and as long as the spot didn't set in for too long or get dried it should come right out.
I would like some suggestions for getting blue dye out of clothes.
By Chuck from NY
December 30, 2009
0

found this helpful
There is a product called Carbona that is supposed to help with that. I haven't tried it yet but found it when searching for an answer to the same question. Just search carbona and the site will tell you local places that carry it and give you some details.
January 27, 2010
0

found this helpful
I had same problem and i bought RIT laundry treatment color remove you can buy in any grocery store.I got mine at walmart in laundry isle. it says only for white clothes but i had a yellow tank top, a yellow shirt with green lettering on it and a seagull also white shirt with blue lettering and i washed clothes first then washed again with RIT on hottest water. I can not believe it worked great. I did have to do it twice. but it works great. and i am so glad they were new shirts and from hollister and aero. you might not have to do it twice but i had a few other items i had to get blue dye out of.RIT also has other products for whiten whites and stain removing never tried them but after tring this i will try there other products.
I had a bright/light yellow tank and washed it with colors, but after washing it, my tank was grey toned. How can I fix this?
By MK
December 1, 2014
0

found this helpful
Hello,
Been there try washing the tank top in a bucket or sink with a bit of Woolite and oxy wash powder in warm water then hang to dry. Hope my tip helps - Maria
How do you remove dye from black Levi jeans which has discolored a white blouse?

By Judith G.
September 8, 2014
0

found this helpful
Carbona makes a product called "color run remover" It should be in the section with the dye. Also there is a color grabber cloth that you put in the washer with the garment. I can't remember what it's called, but it's in the laundry section of the store. If either of these don't work, you could try appliques or any kind of bling to cover the spots.
I've got a black jacket with a white fur hood. When I've washed it the black dye made the white fur hood grey. Any ideas how I can get the hood back to its right colour?
By Clare from Manchester
November 24, 2013
0

found this helpful
I know that there is a product now, that works in the washing machine. I know that we may be reversing what happened, but it is worth a try. Of course I do not have the name. I watched a commercial about it and I know it works. It looks like a fabric conditioner dryer sheet. I found it at the grocery store in the laundry soap isle. If you do not read a better idea, and find this product, you could try it by rewashing them. It is a great product for those wash loads that you need to have done faster, like the night before school. Hope you get help. Lois
How can I remove blue jean dye from an orange colored shirt?
By Nancy from Wood River, IL
May 11, 2010
0

found this helpful
RIT, available in grocery stores, etc. sell a product that gets color off of clothes. Sorry to not have more info. At Kroger in Houston, TX USA they sell RIT in the aisle where the laundry soap is. Good luck!
May 13, 2010
0

found this helpful
The product you want is "Color Out" and it is sold in the area with fabric dyes. Works great.
How do I get blue dye out of white clothing?

By gemmano1 from Birmingham
I've just accidentally washed new white tops (which contain slight splashes of color design) with a blue skirt. Now the main body of both white tops are a pale blue! What can I do?
Read More...
I have a new sweatshirt that I put in the laundry today and blue dye ran all over into it.
Cathy from Canada
Answers:
Getting Blue Dye Out of Clothes
Add bleach in the washing machine. It works best if there's color on white clothing! (04/08/2008)

By amanda
Related
You are viewing the desktop version of this page:
View Mobile Site
© 1997-2016 by Cumuli, Inc. All Rights Reserved. Published by
ThriftyFun
.
Page
generated on December 3, 2016 at 6:23:09 AM on 10.0.1.112 in 7 seconds. Use of this web site constitutes acceptance of ThriftyFun's
Disclaimer
and
Privacy Policy
. If you have any problems or suggestions feel free to
Contact Us
.