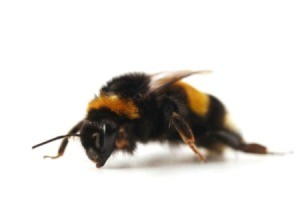 Although bees are not generally aggressive like wasps, you may not want them buzzing around your home or garden. This is a guide about getting rid of bees.
Solutions
Share a solution for this guide today!
Questions
Here are questions related to Getting Rid of Bees.
I have lots of Malayan Wild Bees coming to swarm around my lights at night. They are dangerous and a nuisance because I have to switch off practically all lights just to get rid of them. They seem to love to warmth around brightness emitted from these lights. What do I do to get rid of them? FIY, at the back of my house are Natural Forests.

Thank you,
Pest killer from Singapore
---
Most Recent Answer

By Bill (Guest Post)07/21/2007
Try using a rented industrial size sweeper with the hose rigged to the light pole. Attach an electrical cord that goes into your house. When the time is right plug it in. This should rapidly reduce the number of bees. Do it each night until the problem is solved.
How do I get rid of bumble bees and their nests without getting stung? I am highly allergic to bee stings.
Hardiness Zone: 8a
By Debra from Nahunta, GA
---
Most Recent Answer

By Louise B.08/18/2010
Bumble bees are not very aggressive, but if you are allergic, I suggest you call someone to see what can be done about these bees. Honey bees are a protected species, and beekeepers will come and take them away. If you live in a city or town, call the town office and see what they suggest. Where are these nests? If you are dealing with hornets or wasps, you have a much bigger problem because they can be aggressive. Since you are allergic, I would suggest you get someone else to deal with these insects.
How can I get rid of bees in a tree? I am interested in home remedies.
By Irene from Montclair, CA
---
Most Recent Answer

By defahrner03/04/2013
We had a huge swarm of bees in a tree in our back yard. We used craig's list to find someone to remove them in return for them keeping the bees.