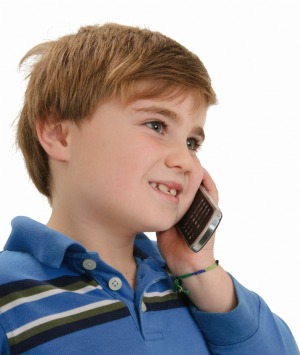 A clump of hair that stands straight up or at an odd angle does not always work with the hair style you have. This guide is about getting rid of a cowlick.
Ad
---
Solutions: Getting Rid of a Cowlick
Read and rate the best solutions below by giving them a "thumbs up".
You can drench your hair in water and pin down tightly overnight. The cowlick will definitely be not strong.
Or try to gel the hair down flat at the cowlick area overnight. Wake up and brush gel
Blast hair dry right where cowlick is close up and flatten cowlick while blow
drying.
By ruby mae [1]
Give a "thumbs up" to the solution that worked the best! Do you have a better solution? Click here to share it!
Questions
Here are questions related to Getting Rid of a Cowlick.
I have a cowlick in the front of my head and I can't get it to go down. Some nights I wear a head band or something while I sleep or I blow dry it down. But it either sticks up by the end of the day or it just doesn't go all the way down. I have tried hairspray and it doesn't work. Does anyone know what else I can try? Thank you.
By codie
AnswerWas this interesting? Yes No
Ad
---
---
Most Recent Answer
By kimmykrayonz 1 02/25/20140 people found this helpful
I think you try to modify you current method (headband). First dampen it, just use wet comb or fingers and brush through that area (aim wetting the hair roots) and then spread the water evenly within that area. You shouldn't wet it so much that the water drips.
---
Does anyone have a remedy for cow licks? I have tried blow drying in the direction, gel, etc., but with no luck. Have you used a particular product and/or a technique that works? Thank you!

Smoochie
AnswerWas this interesting? Yes No
Ad
---
---
Most Recent Answer
By Fran 1 08/01/20090 people found this helpful
My best and I both have cows licks at the front. She has being taming hers 3 months and now so has a sweeping fringe. I have been tryin it the same way and it does work. She taught me to try using other parts of your hair and covering it to weigh it down. Pull hair form the back of you head and move it forward over the cows lick. It is workin also straighteners do help. It has worked so well for her and her hair is lovely so I just hope mine goesthe same.
Good Luck
---
I have this really annoying cowlick. My hair is kind of straight. I just got a side fringe and the side fringe kind of curls around. I don't want to be straightening my hair the whole time, so please give me some advice.
By Jane. W from Ireland